The third phase of a community artwork, which has brightened up the entrance to Kirkgate Market, has begun – thanks to the efforts of a West Leeds social enterprise.
Seagulls Reuse, based off Kirkstall Road, installed the Rainbow of Hope mosaic outside the Leeds Kirkgate Market in March.
The first phase, of a 12ft rainbow and featuring inspiring words and phrases collected from market traders and members of the public, is a colourful piece emblazoned on a wall opposite the NCP car park.
A few months later, the second phase – three clouds with the words 'every cloud has a silver lining', raindrops and a sun – followed (and is pictured above).
Earlier this month, the third phase has been coming to fruition – a mosaic of the white Yorkshire Rose.
A workshop was held at the market and shoppers were encouraged to add to the mosaic.
Cat Hyde, Seagulls Reuse project manager hopes Seagulls can create "as many phases as we can get funding for".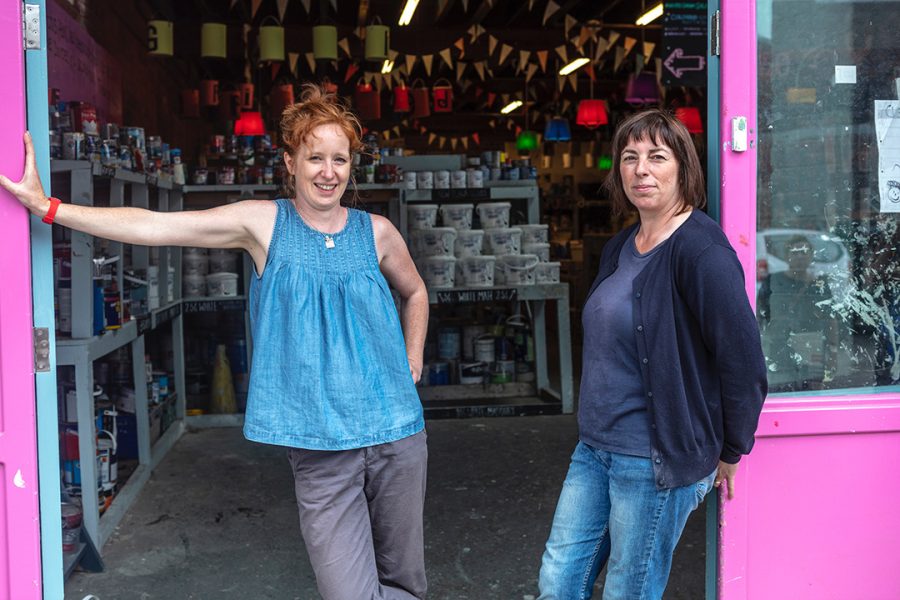 Cat added:
"We've had lots of good comments about the mosaic so far – everybody loves it.

"The mosaic scheme is about ownership of the area – people feels it brightens up the area. It's great that art can be accessible to everyone – mosaics are a brilliant way for people who say they aren't creative to be part of the creative process, when they never thought they could be capable of that."
As well as receiving £12,000 of funding from Leeds Inspired, Seagulls Reuse has been helped on the scheme through sponsorship from Liverpool-based Palace Chemicals, which manufactures tile adhesives, grouts, building chemicals, wood treatments and decorating sundries.