Words: John Baron
The re-opening of busy Wyther Lane Bridge has been delayed for another four weeks – after Leeds City Council confirmed it had dismissed the contractor involved in the work.
The historic canal bridge had been closed to traffic since Monday, 26 July initially to allow owners the Canal and River Trust to carry out permanent repair work following a car crash which badly damaged part of the bridge back in March.
The road remained closed and in early September contractors moved in to install permanent traffic lights at Amen Corner for Leeds City Council in a bid to make the bridge safer for drivers, cyclists and pedestrians. There was an expected re-opening date of early October.
Only last week the council issued a statement saying the work would be finished by 'early November'. But the latest deadline has been missed, with the council bringing in new workmen to complete the job and apologising for the delays.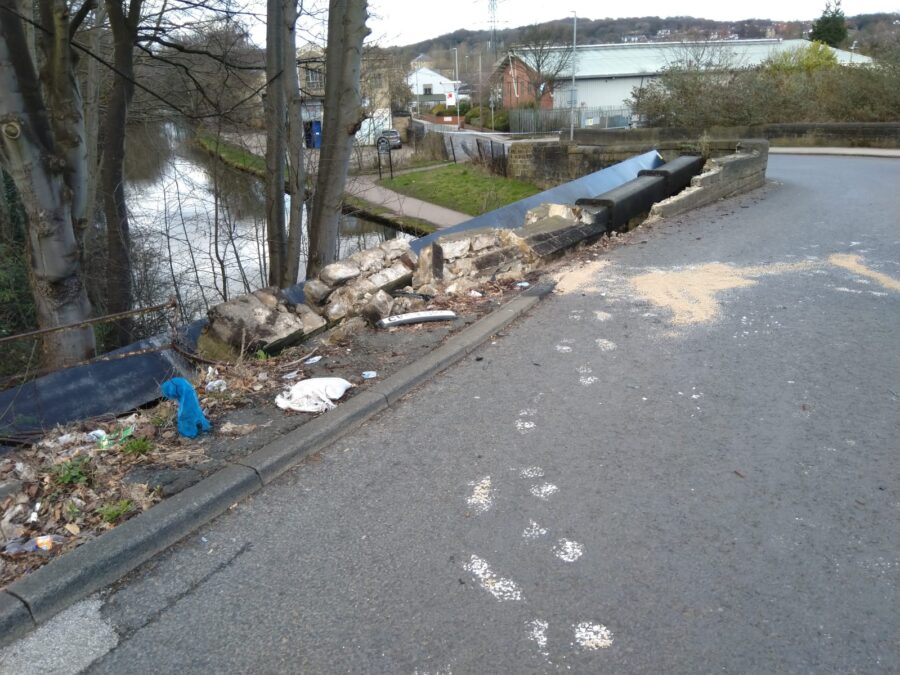 Armley councillor Lou Cunningham shared a statement from Leeds City Council on social media. It said:
"Unfortunately, due to reasons beyond our control, serious failings with [THE] contractor carrying out the works on Wyther Lane have occurred, meaning that the deadline for completing the works on the bridge (5th November) has been missed.

"As such the workforce on the Wyther Lane scheme have this week been dismissed and replaced with new resources who will see the work through to completion, but we are afraid that works pertaining to the introduction of traffic signals on the Amen Corner bridge and the closure of Wyther Lane will unfortunately continue for another four weeks.

"We apologise for the continued inconvenience that this presents and thank everyone for their patience on the matter."
The announcement received an angry reaction on social media. One local resident posted:
"This is just dragging on forever. It's a nightmare just to get to the shops. There is so much traffic now because the bridge is shut – Broad Lane is chocker most days."
Another added:
"As one of those natives who doesn't normally complain I am sick of it. Sick of cars tearing up my street. Sick of worrying if I'll go out to a damaged car. Traffic has increased many times over, and there have been several bad accidents now. It's not good enough."
A signed diversion route is available via Raynville Road, Outgang Lane and Broad Lane.
On Monday, 15 March, a car crashed into the bridge and destroyed some of it, sparking concerns over road safety from local residents and drivers and a subsequent 691-name petition for safety improvements.