Words: Richard Beecham, Local Democracy Reporter
A former Leeds West MP has said he and other campaigners are considering legal action in a last-ditch bid to save a historic football pitch in Wortley.
Plans to build 61 council homes on the site of the TV Harrison Fields in Oldfield Lane were narrowly approved by a Leeds City Council plans panel last week, much to the dismay of campaigners who had brought the pitch back into use.
Now Michael Meadowcroft, Liberal MP for Leeds West from 1983-1987, has said the site should have been included in the green belt to protect it from development in the council's Site Allocations Plan (SAP) document, and warned he and other campaigners may look to take the plans to judicial review.
But Leeds City Council hit back, saying the plans were approved due to the overwhelming demand for social housing in the area, adding that any money made would go towards new sporting facilities elsewhere in the city.
The field is former home to the Leeds City Boys football team, and helped develop the careers of such stars as Brian Deane, David Batty and Stuart McCall. It was officially closed by Leeds School Sports Association in 2004.
Mr Meadowcroft said:
"The fact is, a load of sites have been taken out of the SAP since it was adopted. It's not something that is fixed in stone.

"The other thing that has come since is another planning approval for housing in Wortley – so it's not as if there is a shortage of applications for housing in the area.

"The TV Harrison sports field isn't in the green belt, if it was, it would have been taken out. It's a nonsense that doesn't stand up at all. For the purposes of continuing the field as a sports provision, i would like to have seen it in the green belt."
Local residents last year held a charity football match on the site, after cutting the grass and bringing the pitch back into use.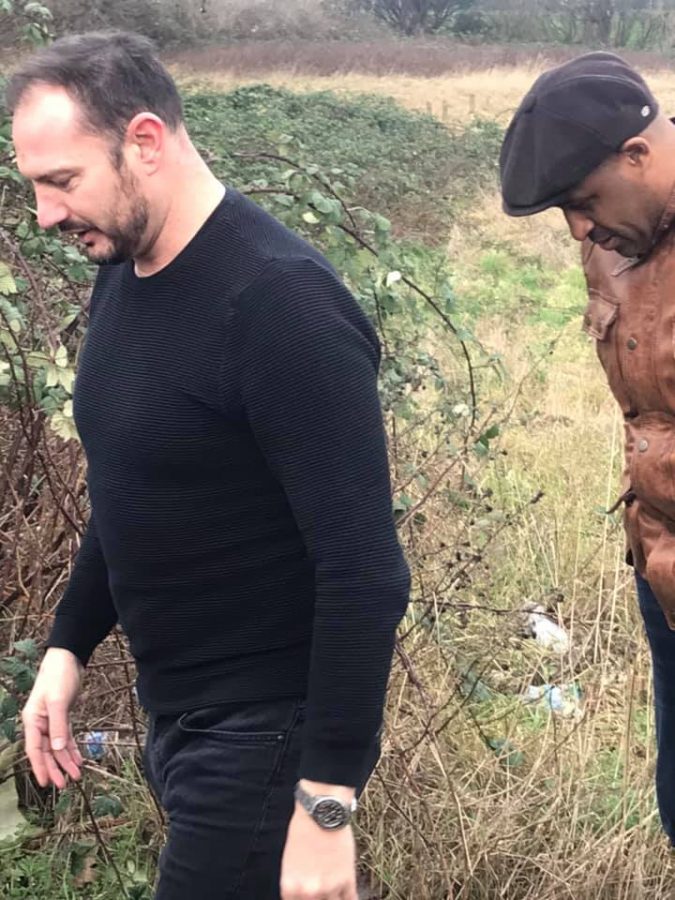 But, during the meeting last week, Leeds City Council officers suggested the nearby Wortley Recreation Ground could be used for football matches, while adding hundreds of households in the area were currently on the waiting list for houses.
Mr Meadowcroft said:
"Parents won't let their kids go unaccompanied on the recreation ground – this one is by housing and it is safe.

"If housing provision is paramount, stick it on City Square! As far as the future is concerned, I think the city council is trying to call the bluff of the campaign and they think we can't afford to take action.

"We will take a further step to make sure this site is declared as a site of community value to preclude it being built on. After that, we want to challenge the legality of the council's decision – if it continues to press ahead we will continue to move to a judicial review.

"We are having to madly raise funds – we have had crowdfunding in the past and we will do again. It's a big job, and it is expensive."
On the council's claims about housing waiting lists, he added:
"I am very sympathetic to people's needs for housing – I have no idea how that list is made up and have no access to that information. I would want to examine that information."
Outline plans for the development were passed by five votes to three at a South and West Plans Panel meeting on March 4. More detailed plans are set to go before council planning chiefs later this year.
A Leeds City Council spokesperson said:
"As part of the decision, planning law, national planning policy and the adopted development plan for Leeds were fully taken into account, as were all representations received.

"This development once completed, will provide much needed and vital social housing to families who have been on the priority list for a long time in the city.

"This includes many families in West Leeds that are in desperate need of a home. To put this challenge in context, there are currently over 5,500 applicants waiting for social housing on the council's urgent priority list.

"If we don't therefore act responsibly now to ensure there is enough housing supply through schemes such as this one, it will mean that there may be families which have to live in overcrowded conditions for many years, or people with medical conditions housed in unsuitable properties."
It added that this application would generate "additional funding" that could "potentially" be used to support local sports facilities, existing sports clubs, and other "opportunities benefiting young people in the west Leeds area."
The statement continued: "This will provide (Leeds Schools Sports Association) with a golden opportunity to improve local sports provision and support facilities in communities across the city."
The council said this area of Leeds currently had 477 active applications bidding on council housing, 115 of which were assessed as the highest levels of priority. The authority also claimed that, in the wider west Leeds area, there was only one other council housing scheme for 12 family homes under way at Heights Lane in Armley.
The Government this week decided not to 'call in' the planning application for review following last week's decision by Leeds City Council to approve the principle of housing on the site.