The new owners of Bramley Shopping Centre have been urged to work with all nine councillors from the Inner West Community Committee to reinstate the benches at Bramley Shopping Centre.
The benches were removed by LCP Group last month, sparking a petition and weekly sit-down protests, with campaigners bringing their own seats.
Members of the Inner West Community Committee last Tuesday voted unanimously to write to LCP calling for the benches to be reinstated after two groups – The Bramley Care Bears and A Place to Sit – made written submissions to the open public forum part of the meeting.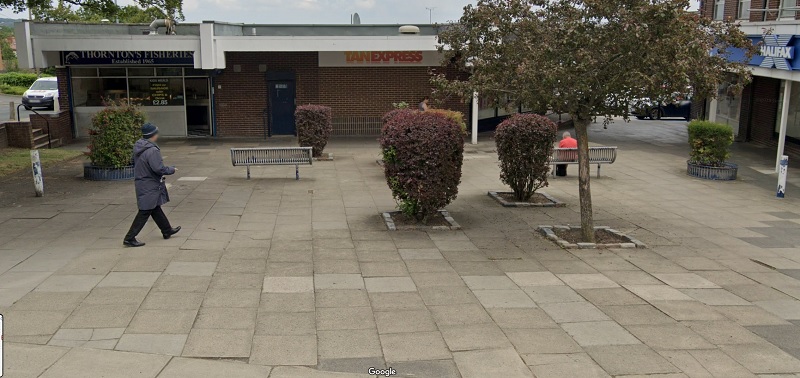 The letter – signed by all nine councillors from Bramley & Stanningley, Armley and Kirkstall wards – has now been sent. The letter, which has also been sent to West Leeds Dispatch, says that the level of discontent from shoppers has continued to rise and added:
"A good number of people have reported to us a perceived reduction in footfall since the seating was removed. There are over 800 people who have joined the 'A Place to Sit' Facebook group and over 900 people have signed the online petition…

"The committee's role is to protect public rights and actively promote public health and well-being, and it feels that the removal of these benches has had a detrimental effect on both these issues in Bramley and beyond.

"Irrespective of any community powers this committee may have, all nine councillors in the area unanimously voted to write to respectfully ask you to work with us in the spirit of well-being in the community and to reinstate public seating.

"The councillors have up until this point had a very strong relationship with all the previous owners and managers of the centre and have creatively worked with them to part fund a range of events and initiatives which have undoubtedly increased the footfall in the centre, and so the removal of the benches really does feel like a retrograde step which counters our community objectives.

"The committee therefore collectively appeals to LCP to reinstate public seating for the community we represent.

"We hope that you will actively consider the above points and engage with us in the spirit of collaboration and consultation with our constituents."
The letter adds that the key points of the case being put forward from both groups were:
Older people to rest between shops,
People with health conditions and mobility problems to access the centre,
People waiting for a taxi to sit whilst waiting,
People with children and pushchairs to breast feed and or seat their children for feeding purposes,
Staff and volunteers to sit whilst taking their breaks,
People with heavy shopping to rest and sort out their bags,
People wishing to sit having done their shopping or bought items to eat or drink to sit in a lively place to watch the world go by.
Bramley & Stanningley councillor Kevin Ritchie has this week written separately to LCP managing director James Buchanan to expedite his earlier proposal to reinstate 16 benches at the centre.
The moves follow a different letter signed by community leaders, organisations, schools, Bramley councillors and Leeds West MP Rachel Reeves, which was sent to LCP last month.
A fifth friendly sit-down protest by campaigners is planned for Saturday morning from 10am.
Earlier this month, a spokesman for LCP, the national commercial property and investment company that manages Bramley Shopping Centre on behalf of the landlord Sheet Anchor, said consultation with local councillors and centre tenants regarding seating and other improvements is ongoing.
They said they had carried out surveys involving local businesses at the centre and were reviewing the findings.
LCP said the seats had been removed due to congestion on the centre footpaths and have pledged long-term investment at the centre.