By Jhanvi Charkhawala
A group of knitters have spent two years crafting a giant woolly knitted map of the town of Pudsey.
To mark Yorkshire Day 2023, 16 volunteer crafters have produced the map, called Knitted Pudsey, and put it on display in Topstitch, a haberdashery on Lidget Hill.
The map showcases various techniques like crochet, bobbin lace, machine knitting and embroidery.
It represents 33 landmarks including well known local buildings like Queen's Park, The Bankhouse, The Royal, The Marsh, The Masons, Pudsey Cenotaph, Pudsey House, the market place, Booths Yard and Pudsey Park.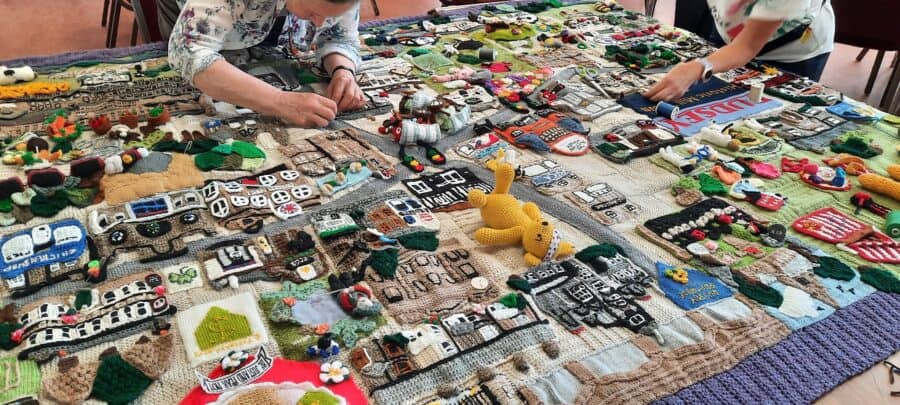 The annual Pudsey Carnival, Pudsey Womble litter picking are also handcrafted on the map – there's even mention of Pudsey's fabled treacle mines!
Knitted Pudsey is 150cm long and 210cm wide map, with 40 balls of yarn used on the backing of the map, which includes folklore references citing the ducks flying backwards as well as some celebrities and sports stars who were born and lived in Pudsey.
One of the leaders of the project, Kelly Ferguson, said she wanted to honour the town's weaving and spinning history.
Kelly, who was involved in a similar map of Leeds which currently hangs in Armley Mills, added: "Local folklore and historical events are captured, you'll find ducks flying backwards, the Treacle Mines and the Pudsey Pudding, whilst Post Hill harks back to the days when the motorbikes could be found scrambling up the steep hills between the trees.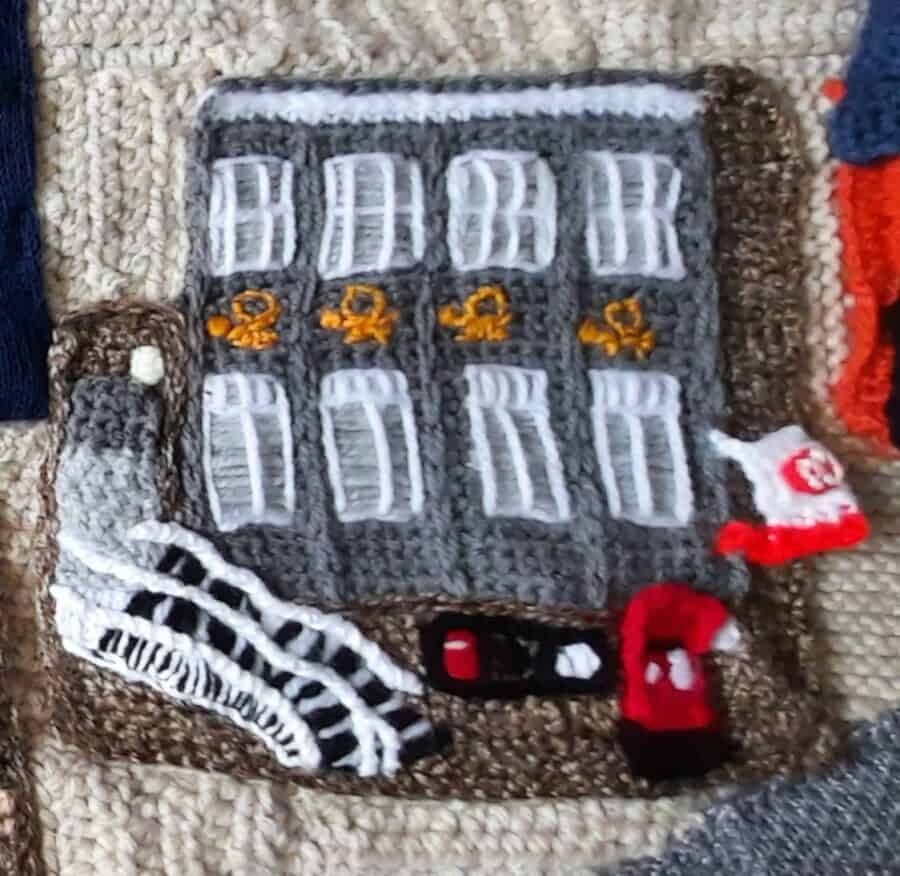 "When you see the map for yourself, see if you can spot some of the celebrities and sports stars who were born and lived in Pudsey."
"The map has started bringing in a lot of customers", says Jacqui Angel, the owner of Topstitch. "It's a walk down memory lane for long-living residents of the town", she added, referring to the major historical landmarks on the map, which even some current residents have forgotten.
After a month-long display at Topstitch, Knitted Pudsey is all set to be showcased at the Knitting and Crochet Guild 2023 convention in early September. Its permanent placement is still being discussed.
Knitted Pudsey is a part of the Knit Your Town Project. Sue Howell, from Newbury, pioneered the Knit Your Town Project in 2014 by producing Knitted Newbury. Since then many woolly towns have been created across the country.
The knitted town of Pudsey aims at generating interests among the community to learn more about the history and the craftsmanship of the town.
To find out more or contact the Knitted Pudsey crafters, visit their Facebook page.
Sponsored content