Words: Jill Stocks
Most of us enjoy a trip to the pub, whether it's a couple of pints after work, a meal and a bottle of prosecco as part of family celebrations, watching the football or gathering with friends for a quiz.
Pubs and clubs have always been an important part of our social fabric in this country. Some of us depend on them for employment. And a lot of us depend on them for social interaction, vital for our mental health.
It doesn't take an industry expert to know that the run-up to Christmas is a huge time for the licensed trade, with many making enough in December to see them through the leaner periods of the year.
December opening might just have allowed some venues to claw back some of what they have already lost this year due to the Coronavirus pandemic. But as Leeds languishes in tier three, the restrictions mean that pubs are still unable to open but can offer take away. An option not viable for many smaller independent businesses.
Likewise should a December 16th review result in a move to tier two, pubs would be restricted to serving alcohol only with a "substantial meal" – interpretation of which has been the subject of much mirth via social media, again not a viable financial option for many smaller pubs, and not an option at all for wet-led pub and clubs who do not ordinarily have a food offering.
And with no certainty until then as to what tier Leeds may be in pubs are unable to prepare for the various different eventualities – there are staff to organise, beer and food orders to be placed and of course the PPE and distancing measures to organise – meaning the likelihood of smaller independent pubs being able to open in the days running up to Christmas is small.
Many pubs have already pre-empted the 16th and made the decision to stay closed for the time being.
Most recently the re-opening of the retail sector and the huge crowds queueing outside the big high street stores in city centres and shopping centres has sparked anger.
The argument being that if people can gather in large numbers and in close proximity outside these then why can't the pubs, considered by many as a safer and easier to control environment, reopen?
But don't take our word for it. WLD contacted a number of licensees across West Leeds and the over-riding opinion is one of anger and frustration.
Kelly runs The Barnleigh pub in Swinnow. She said:
"It's an absolute disgrace how we've been targeted in hospitality.

"I'm glad that shops and stuff are open but the fact you can't have food and a pint in one of the safest environments is beyond me but you go in a supermarket and a lot of them don't actually have any control at all.

"This is going to be the end for a lot of pubs. We should be allowed to open in tier two now. I'd rather be open in December and closed in January when there's no money or anyone around."
Pam Wright runs Leeds Postal Sports Association club in Kirkstall. She added:
"Hospitality has totally been ignored. It's disgusting how we have been treated and we, for one, will be lucky if we come back from this. I can't see us opening our till after Christmas because we have to be in tier 1 before we can open. We need a miracle."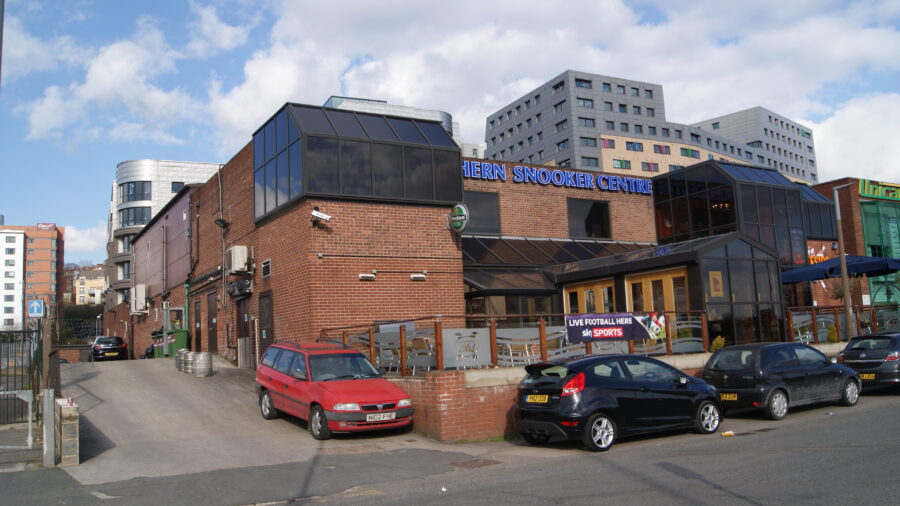 Donovan Ather is General Manager of Northern Snooker Centre on Kirkstall Road. He argues that not all hospitality venues should be categorised in the same way. Some, such as the snooker centre, offer sports and leisure facilities in the same way gyms, which are now allowed to open, do. He added:
"I'd say we've been reduced to tears (pun intended). we were left physically and mentally exhausted by the constant jumping through hoops and moving of the goalposts whilst their very own scientific data acknowledged that the hospitality industry wasn't the primary or even secondary cause of transmission, only for us to be subject to further closure.

"The light at the end of the tunnel has been shut out again as we all just sit and wait apprehensively for that elusive work return date.

"I'm disheartened that we couldn't claim furlough for staff that had been working nearly a month as our PAYE date was after the threshold, which in turn creates new motivational problems going forward for management and owners. This is after so many new staff had to be recruited to overcome the table service conundrum."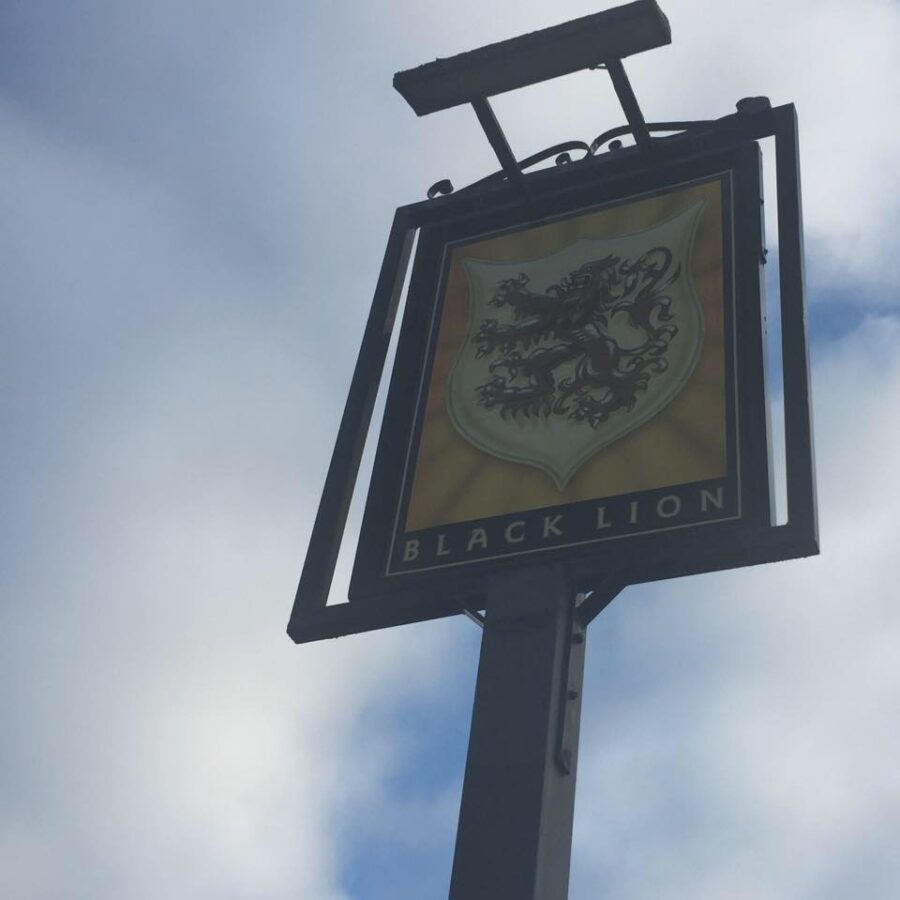 Marsha Jones should have been planning a party to celebrate five years as proud landlady of The Black Lion in Bramley. Instead she says they are re-writing business plans. And she is concerned for the mental health of pub regulars:
"We have struggled with Covid as a business, but it's our customers who have suffered the most.

"We were the hub of the community, the only social contact some people had each day. We worry about our customers and their mental health without that social interaction.

"We have been COVID compliant since day one, keeping our regulars safe was our priority. When we are allowed to open operating costs are tripled and profits slump.

"Our brewery Admiral Taverns have worked with us in a bid to help with finances until we are able to re- open when we get the green light.  We have been used as scapegoats by the government and the hospitality trade will never be the same again.

"The worst of it is the "not knowing" the short notice and the lack of financial support available for pubs. Although I would like to say Leeds county council paid the grant straight away and the application was hassle free.

"We feel more like environmental Health Officers than licensees. Financially we are looking at the business week to week and we are working closely with Admiral Taverns to keep the business viable."
The money given through the grants of the first lockdown has long since been spent; eaten up on PPE, distancing measures, extra staff to provide table service and adapting premises and outdoor areas to accommodate the new rules.
In summer people were encouraged to Eat Out To Help Out and many of us did. It seems there may be no such offer forthcoming in January, a traditionally slow time for the hospitality industry as people struggle with Christmas debt and cold winter nights, and a couple of pints after work take a back seat to paying an overdue Visa bill.
On 1st December the government announced that wet-led pubs, who have no food offering, would be given a £1,000 grant which according to PM Boris Johnson "goes some way to help them weather the economic storm."
This elicited responses including "a kick in the teeth" and "a slap in the face" on social media (there were others not suitable for a family publication!) with many saying that £1,000 would barely cover one day's December trade and some that it wouldn't cover a lunchtime's takings.
The British Beer and Pub Association described it as "an insult to pubs on their knees" warning that "80% of England's pubs (30,000) face the real risk of closing forever" without further assistance.
Tammy Paton runs the West End House in Kirkstall. She also worries for her staff and her family and the threat of closure looms large. She told WLD:
"The impact on my pub has been detrimental, with a loss of 70% in takings when we were allowed to open with all restrictions in place.

"The fact that I spent thousands of my covid grant securing the premises, the financial loss I suffer as I'm not entitled to self-employment because I made no profit in the previous two years and the new grants don't even cover my utilities and rent.

"Although I'm still here I'm hanging on by a thread. The staff are a huge support and are on furlough and eager to work. My family and I worry about losing our homes.

"Throw in the stress this has caused me and the fact I feel defeated and hopeless living on a knife edge."
But of course it isn't just the independent pubs which are affected. Whilst chain pubs have the cushion of support being part of a larger company affords them they are still affected and potentially at risk.
Pub companies are a significant employer in the area and in the country as a whole, with the hospitality industry as a whole employing over two million people nationally, accounting for just over a 9% share of UK employment.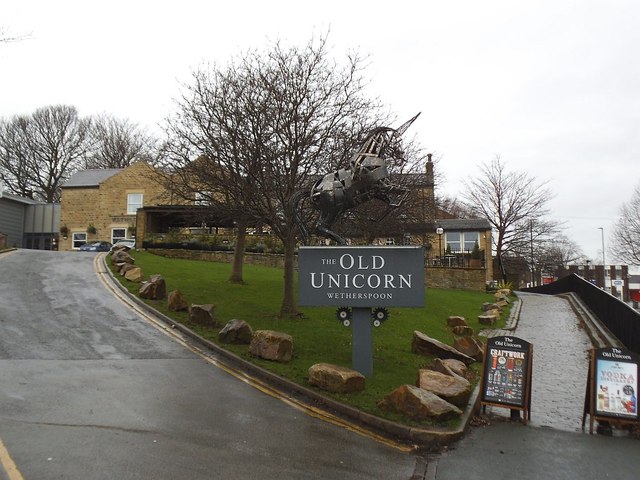 Wetherspoons has two sites in West Leeds; The Old Unicorn in Bramley and The Crossed Shuttle in Pudsey. Wetherspoon spokesman Eddie Gershon said:
"We are extremely disappointed that our pubs aren't open in the region. The hospitality sector has been very badly affected by the government's tiers.

"Wetherspoon has invested millions of pounds in making its pubs covid safe for customers and staff. We look forward to welcoming both customers and staff back into our pubs as soon as they are allowed to reopen."
Greene King have three venues in our area; The Malt Shovel and the Travellers Rest in Armley and The Dragon in Wortley. A spokesperson said:
"Not being able to reopen pubs at all in tier three is hugely disappointing, especially during the most important trading month of the year.

"Pubs play a key role in combatting loneliness and isolation and our pubs, such as the Malt Shovel, Dragon and Travellers Rest, have followed all the government's requirements to ensure they are well-regulated and Covid-secure environments where friends and families can stay connected."
The long-term effects of the pandemic will be far reaching, financially and socially. The irony is that the vital social support for individuals and the community that pubs provide has never been more needed. Tammy Paton echoes the sentiments of many publicans in the area:
"All we want to do is serve our community safely and be there for them in these terrible times."
I'll drink to that.
Please support independent community led journalism in West Leeds…