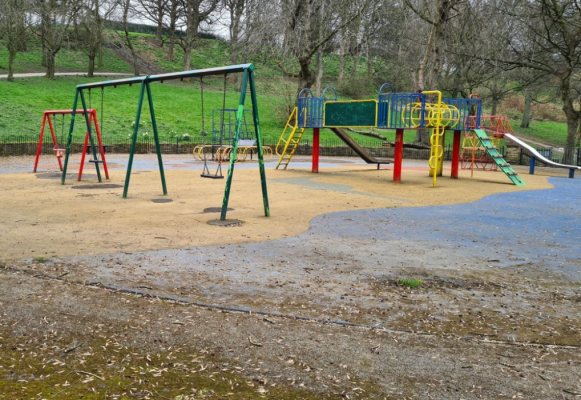 By John Baron
Long-awaited plans to replace the run-down play area in Wortley's Western Flatts Park have taken a significant step forward this week.
Local residents have been campaigning for a new play area for many years, with more than 1,000 people signing a petition demanding improvements in 2021.
And council documents published yesterday have formally approved spending £196,243 to replace the neglected play area through Section 106 money secured from the developers behind new housing at the former Wortley High School site.
A council report suggests work will begin soon, with a summer/autumn 2023 start and completion some time in the autumn.
The report says there will be a new play area, but does not specify its location in the park, with more information to follow.
"Consultation has been undertaken with ward councillors and the local community," the council report states. "And in response the scheme's design includes accessible equipment that will improve play value for children with access and sensory needs as well as enhancing play."
The work will be undertaken by council's contractual provider of fixed play equipment, Kompan, and overseen by the council's parks department.
The full report can be found here.
Sponsored content