Three former West Leeds councillors have received the lifetime title of becoming Honorary Aldermen.
Between them they'd racked up more than half a century's service to their local communities.
Pudsey Labour councillor Josie Jarosz served for just short of 25 years before retiring, her colleague Mick Coulson served for 22, while Rod Wood served as Conservative councillor for Calverley & Farsley for eight years.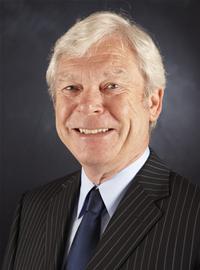 Cllr Richard Lewis (Lab, Pudsey) said:
"All three brought different skills to the role of councillor, but they were all prepared to work together through the Outer West Community Committee to get the best for their respective communities."
An Honorary Alderman is a person who has rendered eminent service as a past member of the council.
The title was bestowed on Ms Jarosz and Mr Coulson and Mr Wood at last week's full council meeting.