A team of volunteers who have made a difference to the lives of so many people in Bramley are the latest recipient of a West Leeds Dispatch 'Good Egg' shout out.
WLD recently appealed for readers to nominate and publicly thank their 'Good Eggs' – selfless people who go the extra mile in their community without recognition.
Sarah Bamford nominated the team of volunteers are Swinnow Community Centre as 'Good Eggs'. She said:
"The team at Swinnow Community Centre have been a real lifeline for my elderly mum during lockdown and throughout the past year. They've delivered food parcels and hampers and made sure people have had supplies when the snow's hit in the past few weeks. It's not just a few – they've given out thouands of them!

"They've even made sure kids on the estate haven't gone hungry by providing sandwiches and pack ups during holidays.

"They work tirelessly for the community all-year round and are a great team, although I have to mention Yvonne Allman, who comes up with many of the ideas and who puts everyone else in the community first."
Your chance to say 'thank you' to someone for making a difference in West Leeds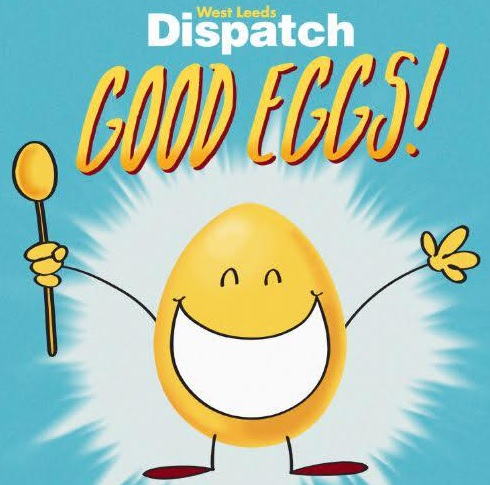 'Good Eggs' don't have to be a lifesaver – they could be someone who does the little (but important) things in life, like doing the shopping for an elderly neighbour who can't get out.
Nominees could range from someone who picks up litter in the street, works tirelessly as part of a local community group, or volunteers their time to make a difference where they live without wanting anything in return. In fact, anything that shows generosity of spirit!
Nominating someone couldn't be easier…
Simply drop us an e-mail – at news@westleedsdispatch.com – providing us with the name of the person you'd like to nominate and some reasons why you'd like to nominate them.
Please include your own telephone number so we can contact you.