Your West Leeds Dispatch has become a board member of a new national body aiming to represent the interests of independent community news organisations across the UK.
Editor John Baron and board member Jill Buckley travelled down to Cardiff yesterday for the official launch of the Independent Community News Network (ICNN).
ICNN will advocate and lobby on behalf of independent news publishers across the country and fight for better opportunities for all. ICNN believes news should be independent, community-focused, and should provide a high standard of quality public interest news.
The launch was held last night in the prestigious Sennedd, the building which houses the Welsh Assembly.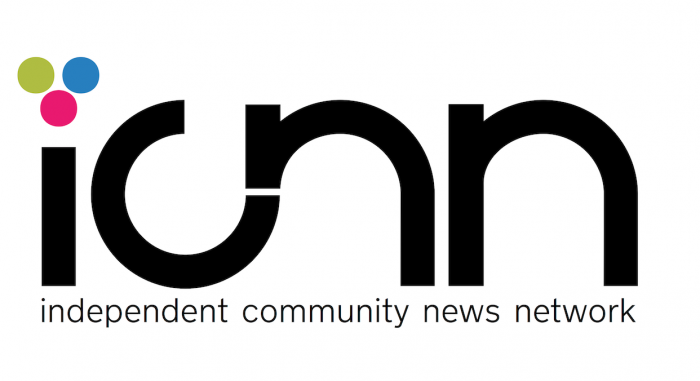 Dispatch editor John Baron said:
"It's a feather in our cap that we're one of the community news sites taking a lead in this new organisation to champion the hyperlocal news sector. I'm pleased to be one of the board members and look forward to seeing ICNN develop in the coming months and years."
Earlier in the day John and Jill attended the biennial Building the Future of Community Journalism conference, run by Cardiff University's Centre for Community Journalism (C4CJ) project, which also facilitates ICNN.
The conference, in the impressive Wales Millennium Centre in Cardiff Bay, offered a fascinating look at a number of issues facing our sector. These included financial sustainability, business models, rebuilding trust in media, and the possibility of moving into print.
Early morning scene in Cardiff Bay pic.twitter.com/eLKWQPJFz9

— John Baron (@johncbaron) January 11, 2018
There was a sobering keynote speech offering a stark portrait of local news in the era of the Grenfell Towers disaster and some useful tips from new social video platform Hashtag Our Stories as a way to empower disenfranchised communities to tell their own stories through mobile video.
We went down to Cardiff with Jeremy Morton, the editor of neighbouring South Leeds Life, who's brilliant photo of Cardiff Bay as the sun goes down you'll find at the top of this article.
While the sector faces a number of challenges, particularly around sustainability, there are some exciting times ahead. We have a lot of plans for West Leeds Dispatch this year, which we'll keep you abreast of as they develop…
Great day at #BFCJ18 today. Informative and enjoyable. Nice biscuits too @C4CJ @ICNNUK @WLDispatch pic.twitter.com/xczQ6PVGVX

— Jill Buckley (@Stoxy78) January 11, 2018