You can find pictures of Kirkstall Abbey showing it off in a rural setting as a quiet peaceful place, but for most of its history this was not always the case, as photographer and historian MARK STEVENSON discovers…
From its founding in 1152 until its dissolution by Henry Vlll in 1539 the Abbey served as a place of business and worship.
After its closure the locals, who didn't want such a valuable resource to go to waste, made good use of the Abbey's finely carved stone and strong timber.
It's thought that some of the buildings around the local area are partly built with stone and timber from the Abbey, including the steps to the old Leeds Bridge.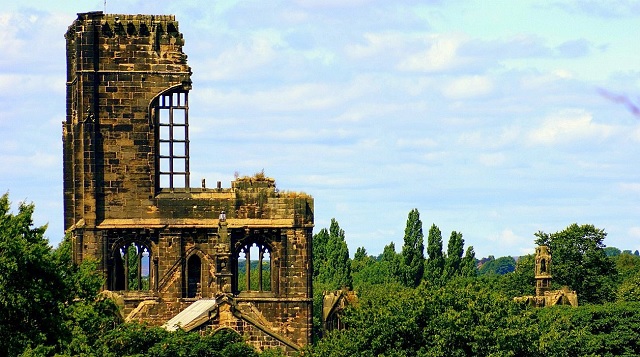 The farmers also took advantage of its closure and started to use the Abbey as a barn and kept livestock in the Abbey for hundreds of years. Later as the population of Leeds increased the surrounding fields were given over to cultivation, something the monks would not allow them to do.
As early as the 1700s the Abbey was a tourist attraction drawing people in from miles around for a spot of pleasure boating and fishing.
Young men would swim in the river, families and couples would enjoy strolling in the grounds or to enjoy a picnic. It could be so busy with sightseers during the day that markets would have to be held at night.
The Abbey had a full-time caretaker by the 1800s, but more often than not you would have to ask the Innkeepers of the Hark to Rover or Star and Garter for the keys should you wish to visit once the gates were closed.
During the 18th century the picturesque ruins attracted artists such as JMW Turner, who loved to visit the Abbey.
During the winter months the old fish ponds would freeze and be used for ice-Skating, but these have long since been filled in by the council.
In 1889 the abbey was sold to Colonel John North, who presented it to Leeds Council, which undertook a major restoration project. The abbey was opened to the public in 1895.
Read more Mark's History columns here.