By Christopher Young, local democracy reporting service
Additional reporting: John Baron
A route linking Leeds and Bradford – which would cut through West Leeds – will be included in the first wave of a potential £2bn new mass transit plan, a new report has said.
The West Yorkshire mass transit network has been in the planning stages for years, and will link the region's towns, cities, and suburbs.
Although work is still years away, a new report has revealed that both Leeds and Bradford will be among the first areas to benefit from the expansive plans.
A new report by West Yorkshire Combined Authority reveals that the Leeds to Bradford route and the Bradford to Dewsbury route will be among the first two routes to be drawn up by the consortium tasked with designing the plan.
Despite being in the planning stages for years, it has yet to be decided what form the mass transit system will take, or the exact routes.
Early plans have suggested the Bradford to Leeds line would include stops at Pudsey, Bramley, Armley and Wortley.
Future lines would come at a later stage.
WLD reported in July that work on West Yorkshire's mass transit system, which it's claimed will "hurtle" the region into the 21st century, could start by the end of the decade.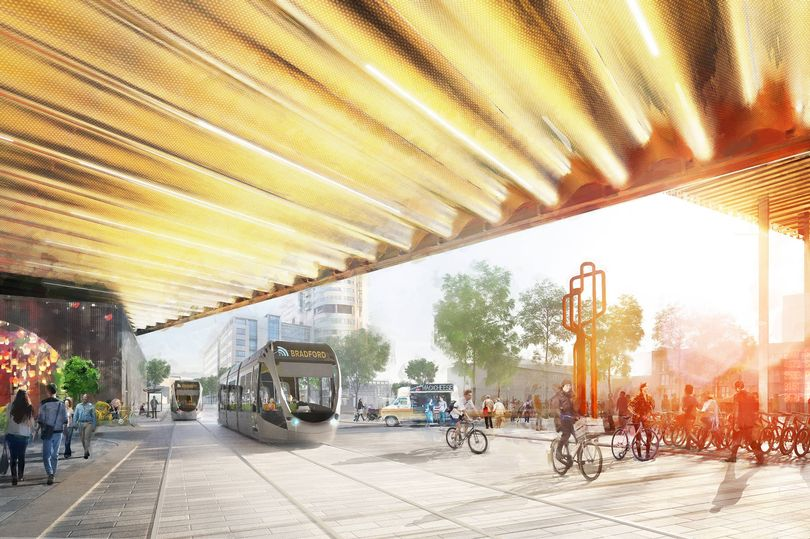 Another report into the plans, this one produced by Bradford Council, says the network would include a link between Bradford Interchange and Bradford Forster Square stations.
The report to the Authority's Transport Committee says: "The consortium have been commissioned to lead on the business case development workstream and will initially focus on the Orange (East Leeds, Bradford to Leeds and South Leeds to Dewsbury) and Green (Bradford to Dewsbury) corridors, with other areas of the network following in due course."
It says work is now being done to develop routes and stops, adding: "The team are now beginning to discuss route options in more detail in a further series of workshops with stakeholders.
"As with the Business Case, this stage of work focuses on the Orange and Green priority areas of the network. It is expected that this phase work will be completed by July/August 2023."
The council report into the plans says: "Mass Transit routes are anticipated to bring high quality, fast, frequent and reliable public transport to major corridors. Infrastructure works are anticipated to be complemented with place-making programmes and parallel segregated cycle facilities.
"In Bradford, Mass Transit would serve the city centre and link both city centre railway stations, as well as having numerous other stops to serve communities on the route.
"Whilst this programme is still several years away from the start of construction, which could start from the late 2020s, the first stage(s) could potentially be opened in the latter half of the decade."