An idea inspired by Tree Planting Week and Horsforth in Bloom has led to a plan to plant over 1000 trees on the boundary of Horsforth, Bramley, and Calverley and Farsley, writes Iola Shaw.
The trees will be planted from base at Calverley Lane picnic area, just off the Horsforth Ring Road, on Saturday 30th November.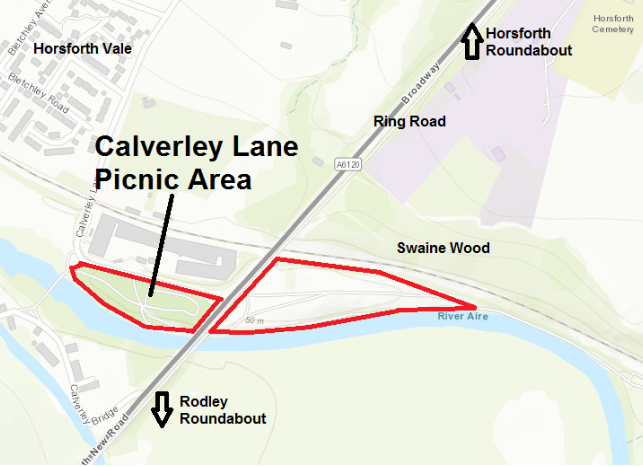 The Trees are provided but you need to bring a spade to get involved.  
The trees are in keeping with the local fauna, and are slim "whips", these are bare rooted young trees. 
There will be people there to give you guidance how to do the planting between 10.30am and 4pm so come along for a couple of hours or bring a picnic and stay for the whole day, older children can get involved too. 
The Woodland Trust and the Tree Council are the source of the 1,000 trees, with some fruit trees to follow to add some diversity around the picnic area. 
The vision for the area is that the trees will become naturalised in an area with some mowed walkways as part of improving the positive environmental profile of Leeds as a city.
Horsforth Town Councillor, and "In Bloom" chair  Dawn Collins said she was inspired to help give the next generation the same experience of wildlife and nature as a part of every day life she was fortunate enough to have.
The aim is to have some trees planted on the Bramley side accessible by walking under the bridge over the ring road, while others will be spread up into the area by the new housing estate.