Three more West Leeds community organisations have been honours by city watchdog Leeds Civic Trust for their inspirational work during lockdown.
The Trust has been highlighting via social media the work of local groups across the city throughout May – and earlier in the month recognised the work of New Wortley Community Association by awarding a virtual blue plaque.
The scheme echoes the Trust's real-life blue plaques scheme which celebrates important people, events and buildings in Leeds.
And in the past few days of nominations, Armley Helping Hands, Bramley-based Barca Leeds and Kirkstall Valley Development Trust were all featured, after being nominated by Leeds West MP Rachel Reeves.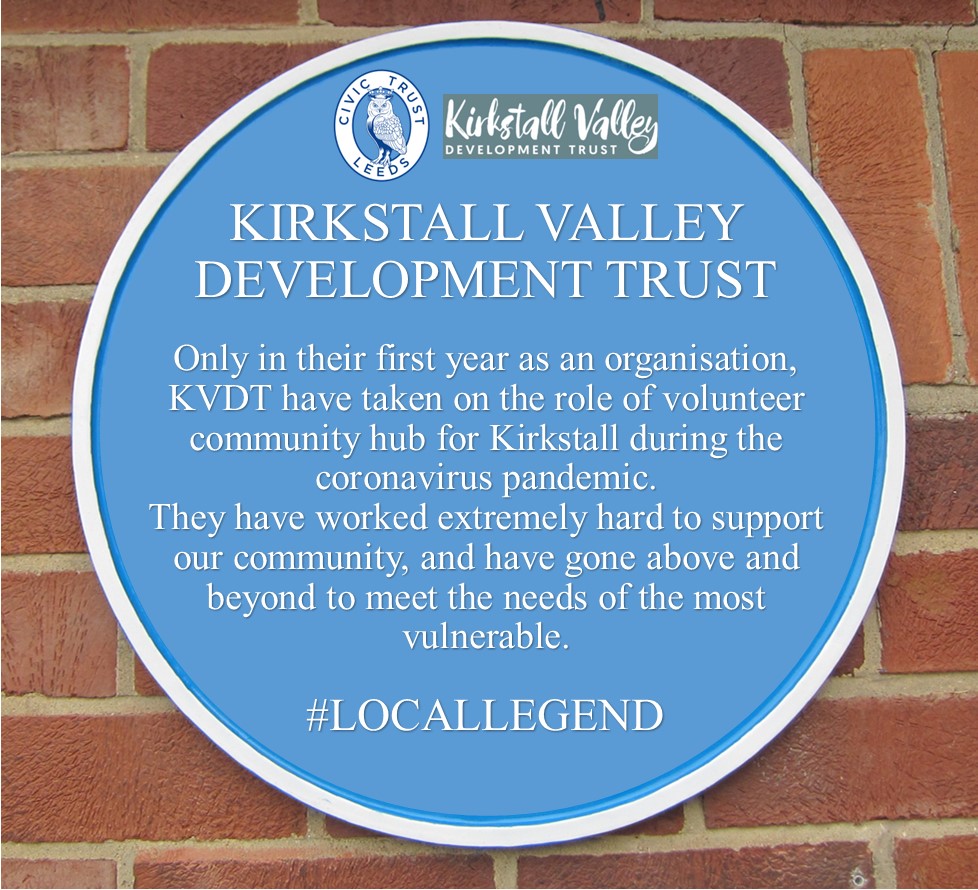 Kirkstall Valley Development Trust
The Civic Trust said:
"Only in its first year of operation, KVDT have taken on the role of volunteer community hub for Kirkstall during the coronavirus pandemic.

"They have worked extremely hard to support our community, and have gone above and beyond to meet the needs of the most vulnerable."
Armley Helping Hands
The Civic Trust said:
"A central part of the community in normal circumstances, supporting older people facing loneliness.

"During the coronavirus pandemic, they have stepped up their already fantastic efforts to provide vital services to vulnerable people of all ages, from food parcels to welfare calls, to collecting shopping and medicines."
Helping Hands CEO Dawn Newsome welcomed the accolade and said:
"It is a honour to receive the recognition as our staff and volunteers are doing an exceptional job supporting our older people, families and individuals who are self-isolating across Leeds 12. But we are only one cog in the wheel and without our key partners we will not be able to provide the vital services to our older people and the community in these worrying times."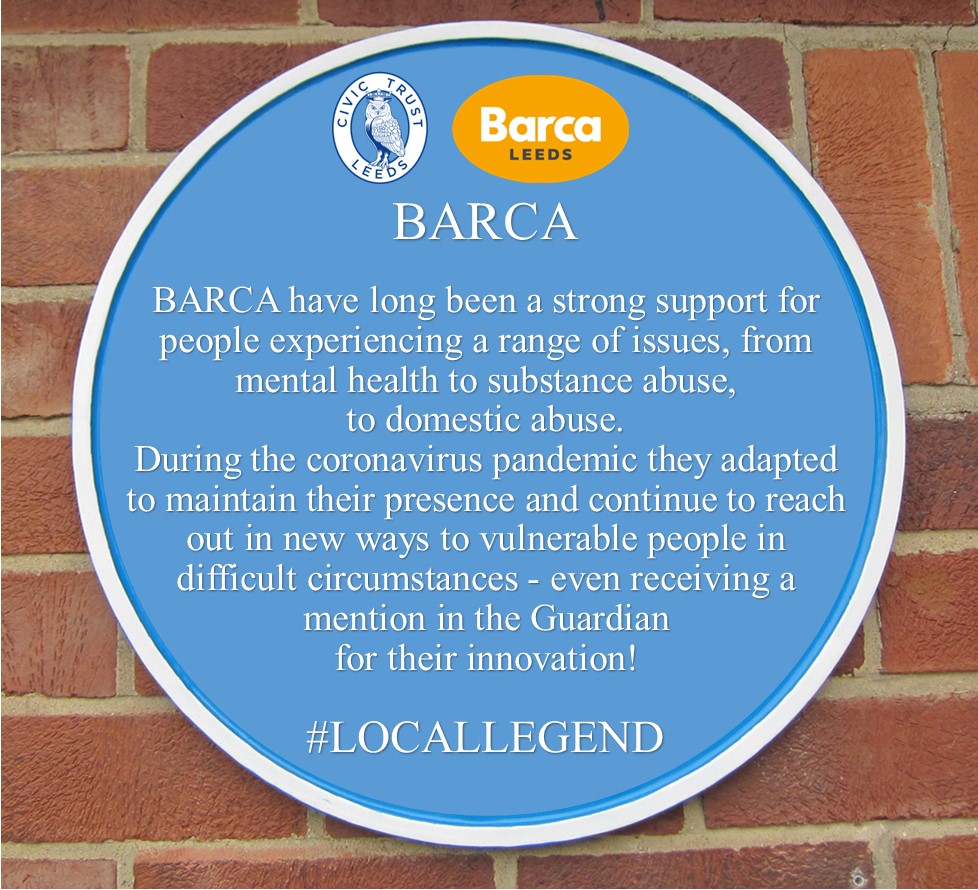 BARCA Leeds
The civic trust recognised Barca's inventive and inspirational support for people during the coronavirus pandemic. They said:
"Barca have long been a strong support for people experiencing a variety of issues from mental health and substance abuse to domestic abuse.

"During the coronavirus pandemic they adapted to maintain their presence and continue to reach out in new ways to people in difficult circumstances – even receiving a mention in the Guardian for their innovation!"