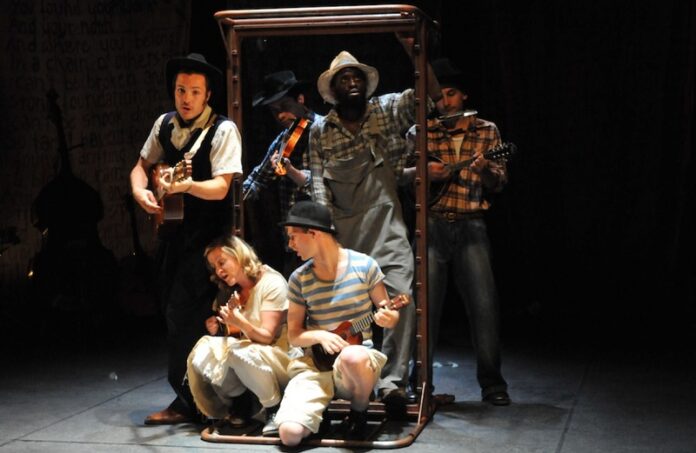 Interplay's return to live theatre following lockdown is already starting to draw the crowds.
The Armley-based theatre company is reporting performances for This Land: The Story Of Woody Guthrie are already half full.
The new show encourages theatre goers to hitch a ride with folk hero Woody Guthrie on a journey through his life from the boom bust childhood in Oklahoma to the cold canyons of New York City. See America's dust bowl baladeer perform in boxcar, picket line, street corner and concert hall.
With an incredible cast of actor-musicians, 'This Land' weaves Guthrie's legendary songs into a story that reveals the man behind the myth in a life that was at once a tragedy, comedy, romance and satire, as told by the underdogs and itinerants.
The show run 20 May to 5 june 2021 and tickets cost £5. An Interplay spokesperson said:
"Due to current COVID-19 restrictions we have limited seating for each performance. Please try to book as an entire group when making your booking with friends or other household members to ensure we can seat you together safely and ensure we can make the best use of the space."
Tickets can be booked here.