The new owners of Stanningley Road's Cafe 53 have certainly brought a sense of family to their new business.
It's a labour of love run by sisters Claire and Laura Alcock, who opened up for business a mere six weeks ago. Other family members – including mum Bernadette – also help out from time to time and have helped redecorate the cafe into a clean and stylish interior.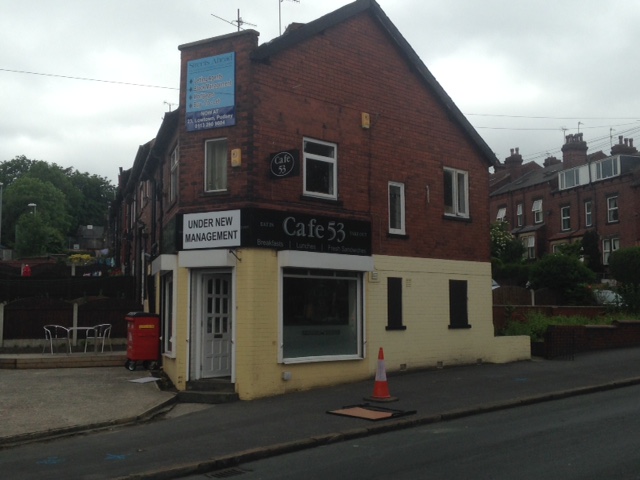 The sisters bake all their own pies, puddings and pastries on premises and have tapas and other speciality nights planned, which allows them to spread their culinary wings beyond the daily fare such as fry-ups, cheeseburgers, sandwiches, jackets, salads and wraps.
Claire, 29, said the sisters were new to the area, but pleasantly surprised by life on the Armley/Bramley border so far:
"The area gets some negative press and to be honest we weren't sure what to expect – but we've found everyone really supportive and positive.

"There are some really great people here and we enjoy being part of the community. The Good Stuff Armley event last week was great for meeting new people.

"People have been really friendly – sometimes they just pop in for a chat with us, which is great!

"Stanningley Road is a great place to be. Customers range from builders further up Stanningley Road and on Kirkstall Road, down to people from Armley and Bramley and beyond. People soemtimes pop in on their way to Bradford.

"The previous owners were from Calverley and they found it difficult to get in every day, so their opening hours were more limited than hours. We're open seven days a week, but getting that message across has been a bit of a challenge as people initrially didn't realise we'd taken on the extra hours."
The sisters have also proven a big hit with the Irish community, serving Irish breakfasts.
Laura, 23, says they source the best quality local produce, while trying to keep prices affordable. She added:
"We only serve the quality of food we would want to eat."
Cafe 53 is based on Stanningley Road, opposite Gotts Park. It's open Monday to Friday 7.15am-2pm, Saturdays 8.30am-1.30pm and Sundays 9am-1pm.
Follow them on Twitter @Cafe53Leeds or on Facebook.