By John Baron
A near-Biblical snowstorm delayed the kick-off by of Farsley Celtic's relegation six-pointer with Leamington at The Citadel by 20 minutes this evening.
And the snowy conditions certainly played their part in a tight contest which ended up in a 1-1 draw which will probably please the visitors more than the hosts.
The first half saw both sides take their time to adjust to the difficult playing surface and its snowy covering.
Leamington edged the first half, and could have taken the lead in the 11th minute when Farsley keeper Max Dearnley was caught off his line, but Dan Turner's effort slid harmlessly wide.
It was the Celts who had the best chance of the half. After 28 minutes Mulhern helped it onto Kian Scales, who burst through the Brakes defence, but his low strike was saved one on one by Leamington keeper Cann.
The second half was again an even affair, but the visitors took the lead just four minutes in, Dan Turner firing home a stunning strike from the edge of the box, giving Dearnley no chance.
The setback clearly rocked the Celts – but 12 minutes later the hosts struck a desperately-needed equaliser.
Lewis Butroid delivered an excellent cross from the left, and his opposite full-back Lewis Turner sneaked in round the back to prod home.
Farsley's best chance to grab a winner and ease their relegation fears came 14 minutes from time when Leamington keeper Ted Cann making a phenomenal double save to deny first Tom Allan and then Theo Williams on the rebound.
Four minutes later Leamington had a good chance to win it, Kelly-Evans crossing for Jack Edwards, but his header was straight at Dearnley.
Farsley forced a series of corners in nine minutes of stoppage time but couldn't find a winner despite the late pressure. It leaved The Celts fourth from bottom, three points behind three teams above them on 42 points, but having played fewer games.
While Farsley's home unbeaten run stretching back to November was preserved and The Celts have now lost just one of their last 12, boss Russ Wilcox will have again been left frustrated by his side's inability to turn one point into three.
Tuesday's meeting with Leamington saw Farsley defender Adam Clayton make his 300th appearance for the Celts – and the 36-year-old earned a man of the match award to cap off a big night for the stalwart.
Match reaction
Celts boss Russ Wilcox paid tribute to players from both teams, who played in difficult conditions – but was critical of his side's finishing after yet another draw.
Sam Muggleton signs for the Celts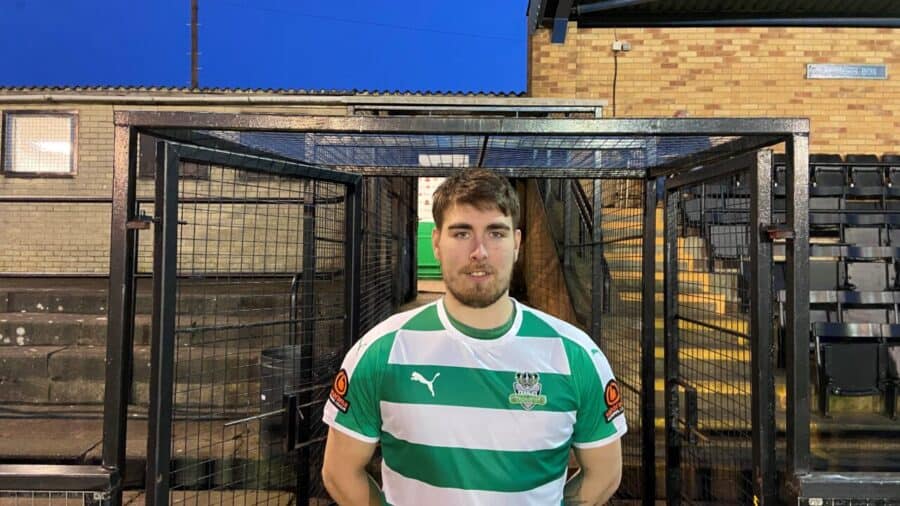 Farsley Celtic have signedSam Muggleton on dual registration from Melton Town.
The 27-year-old midfielder has plenty of experience at this level and in the National League, spending time with Barnet, York City and Chesterfield.
Muggleton began his career in non-league football with Holwell Sports before moving to Gillingham on a scholarship deal at 16.
Following his departure from the Gills he spent three years at Barnet, where alongside his time in the National League, he also made 36 appearances in League Two.
More recently he has spent time with Stratford Town, Bedworth United and Belper Town, before he made the move to his hometown club Melton Town this season.
Sponsored content