Photos: Paul Abraham
Former Leeds West MP Sir John Battle was one of the guest speakers at a David Oluwale Memorial Association (DOMA) black tie fund-raising dinner at the Royal Armouries. 
DOMA are hoping to raise £15,000 for the Hibiscus Rising sculpture by world-renowned artist Yinka Shonibare to be erected in Aire Place, Leeds city centre, to create a beautiful and peaceful space remembering David Oluwale.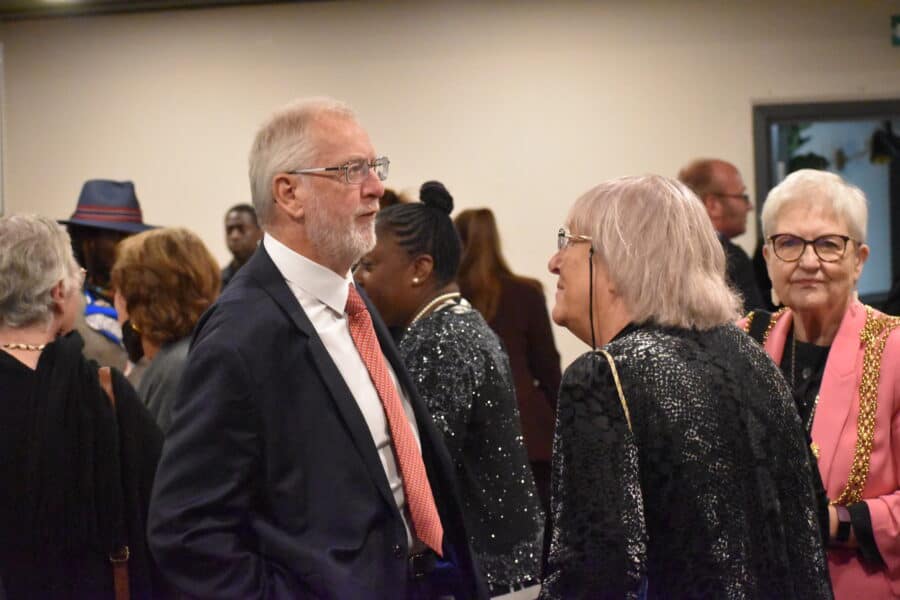 Mr Oluwale, from Nigeria, was last seen fleeing police in April 1969 and he was later found drowned in the River Aire after he had been targeted by police officers because of his mental health, homelessness and race.
Sir John spoke spoke about his ongoing involvement and the history of DOMA, and how what happened in 1869 must never happen again. He spoke of his hope that we have moved forward as a diverse city.
More information on DOMA can be found here.
Sponsored content