Work on a £150,000 revamp to help breathe new life into Rodley Town Street will start tomorrow (Monday) – leading to 10 weeks of roadworks.
The Leeds City Council scheme aims to improve road safety, parking and access for cyclists and pedestrians, as well as improving the look of the area to support Rodley businesses.
Work includes a new zebra crossing, the widening of footpaths and the narrowing of Canal Road to help enforce the one-way system.
Works start from Monday for 10 weeks, with working hours restricted to 9.30am-3.30pm, Monday to Friday.
During these times there will be periods where Rodley Lane will be down to a single lane of traffic with traffic lights, and periods where the junction of Bagley Lane and Rodley Lane will be controlled by traffic lights.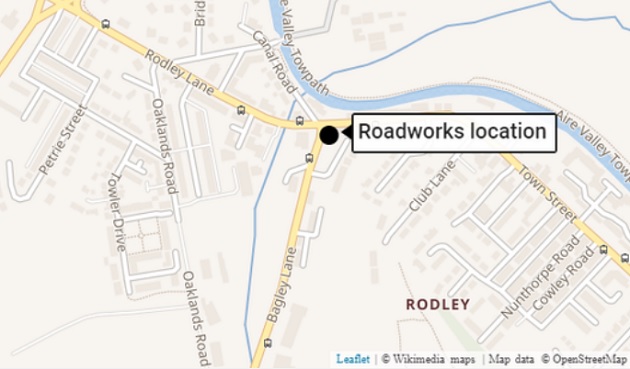 While the roadworks will affect traffic through the junction, pedestrian access will be available at all times.
However there may be occasions where access to some properties by vehicle is restricted, and the council is asking residents not to park on the affected roads during the works.
A Leeds City Council spokesperson said:
"There should be no disruption at peak times."
As reported by The Dispatch, Rodley is among 12 schemes across Leeds to win a slice of a £5 million pot of council cash to improve local town and village centres.
£76,000 has also been set aside for the 'New Wortley Gateway'. Improvements include green space and public realm enhancements to the corner of Green Lane and Tong Road £76,000.
More details on the Rodley scheme are available here.