There have been reports of unusual sightings in Farsley, including owls openly roosting on rooftops during daylight hours, odd-looking children wearing long, flowing robes and a crackle of something magic in the air, writes Rebecca Whittington.
But fear not muggles! For the unusual activity near the Rainbow Factory was no threat, but instead a wonderful peep into a world of witchcraft and wizardry thanks to a Harry Potter-themed evening which took place on Thursday February 1.
Scores of young Harry Potter fans descended upon the story-telling hub based at the Springfield Commercial Centre on Bagley Lane dressed in their finest wizarding robes or fancy dress and brandishing wands, familiars and broomsticks.
The event saw children being sorted into their Hogwarts school houses before taking 'classes' in quiddich, care of magical creatures and defence against the dark arts.
With a choice of two of the three classes available, my six-year-old witch (who is currently enjoying the final chapters of the first Harry Potter book as her bedtime story) opted to make an edible owl in care of magical creatures, before braving an adventure with a Professor Snape-alike in defence against the dark arts.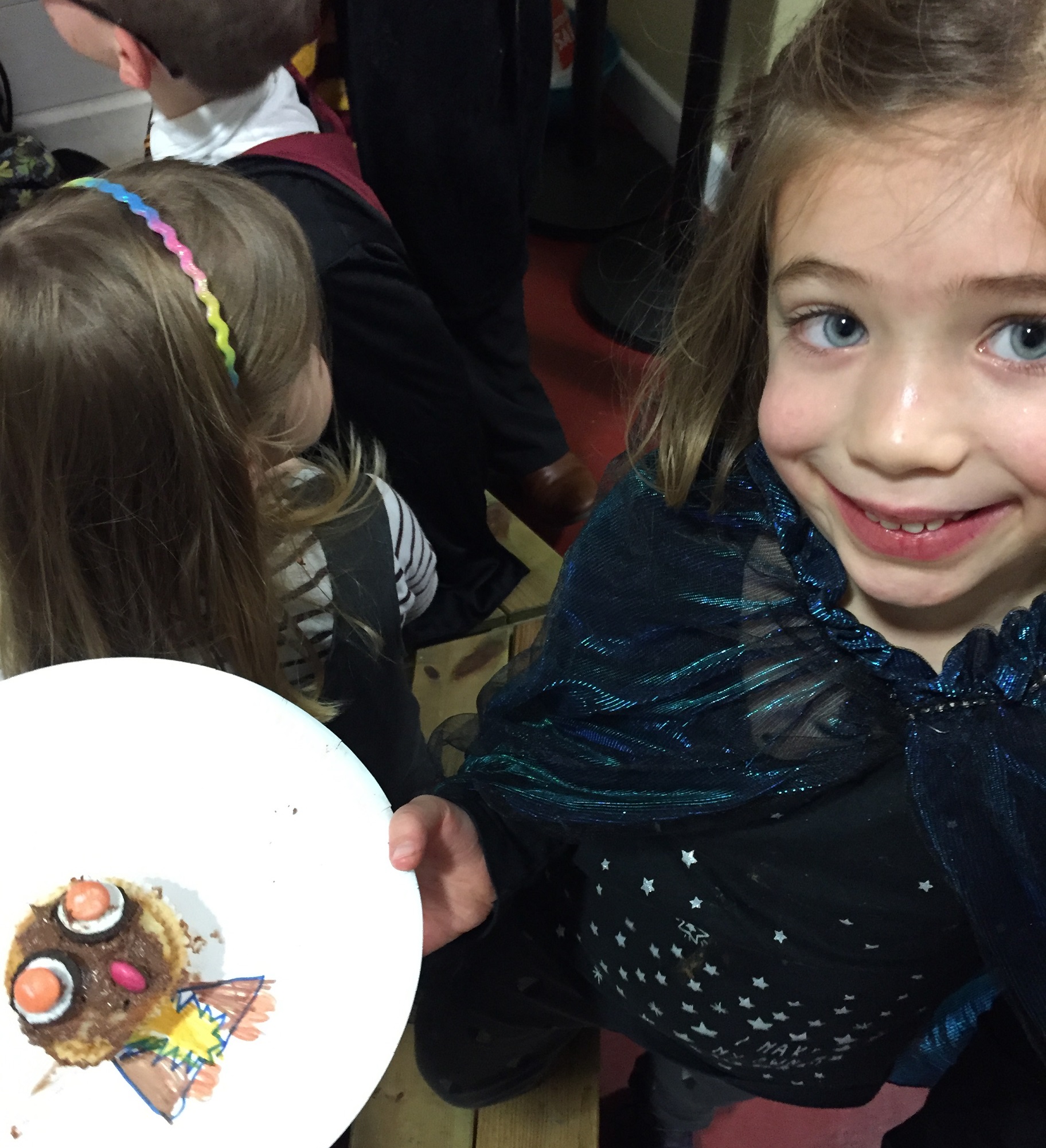 The evening classes were broken up by a fiendishly tricky quiz which tested even the most ardent fans' Potter knowledge and all activities won points for the four Hogwarts houses – with Hufflepuff emerging triumphant at the end of the night.
A final lesson in potions held the crowds captive before the magical folk and their families trooped back to their house dormitories (AKA went home) for a night of well-earned rest.
For a Potter-head like myself, accompanying my daughter on this evening adventure was brilliant fun. Therefore, I award house points to the Rainbow Factory as follows:
For entertainment and bringing a magical literary adventure to life: 50 points
For imaginative interpretation of Harry Potter: 30 points
For making an evening that could be enjoyed by the youngest HP fans (aged around five) through to witches and wizards nearing maturity (ages around 11 or 12): 25 points
The only criticisms? There were so many young witches and wizards taking part that it meant the littlest ones didn't always get a go with all the activities in a class. Oh, and I wanted to be sorted into a Hogwarts house too (although I know I'd be a Gryffindor anyway!). So, I'll deduct 10 points for these very minor gripes.
All in all? The Rainbow Factory wins the house cup with 95 points for hosting a totally magical evening.
Click this link for more information about the Rainbow Factory, its brand new theatre school, upcoming one-off and weekend events and its term-time pre-schooler, toddler and baby sessions.
Rainbow Factory also has a raft of February half-term activities on offer.