Dear Sir; As a 41-year-old who has spent all my life living in Leeds, I am today writing to you ahead of the final decision on the Leeds Bradford Airport (LBA) terminal development planning application, scheduled for Thursday, March 11.
 
Also as representatives of the "LBA Support Group", we represent the views of those people in the region who support our airport and wish to see it developed into an airport we, Leeds City Region and West Yorkshire can be proud of.
We recently demonstrated the level of support for this new development via Change.org/LBASupportGroup petition, having secured over 1,650 signatures in a short period of time in the run up to February's City Plans Panel Committee meeting.

In January 2019 Leeds City Council gave approval for a terminal extension at LBA to enable it to grow to 7.1 million passengers per year by 2030. Construction work was started, meaning they could continue with that scheme if the new plans are not approved.
This new development provides no further growth beyond the approved 7.1m passengers and would give us a world class, state of the art, BREEAM Excellent rated, carbon neutral terminal building. It's definitely one we can all be proud of.

Manchester, Doncaster-Sheffield and Teesside regions all recognise the importance of a good airport.
After years of under-investment the current 1960s built facility falls short of what it should be; insufficient seating, poor toilet facilities, cramped confusing layouts, inadequate security & baggage reclaim facilities and very poor disabled facilities.
A failure to not approve will mean a further decline of LBA resulting in more job losses. At a time when so many jobs have been lost, surely its vital this opportunity is taken to create new employment and kick start our economy. LBA will play a vital part of that recovery as it brings in a significant amount of GDP to the city and region. This would substantially increase with the planned development.
Approval will not only ensure existing jobs are maintained, but many more will be created in the construction industry, jobs within the airport terminal itself and further job roles in the aviation industry.

As a Leeds resident I am proud of my city, please do not let us down and leave us with an airport that nobody wants to use.
Our airport is every bit as important as other transport facilities in the region. I really hope we do not have to return to the days of having to travel over the M62 to Manchester simply to catch a short-haul flight.
That doesn't reduce CO2; it increases it by putting more cars on the roads. LBA is a regional airport and will remain so, the growth in both passengers and flights is modest.
Its development will enable the airport to attract new routes and airlines that use the latest generation of aircraft types such as the Airbus A320-NEO, Boeing 737-MAX, & Embraer 190-E2, all of which are quieter and will further cut CO2 emissions.

The decision taken on the 11th March will determine our future. Please ensure that the future is positive and the future of Yorkshire's airport is secured by giving full approval to this planning application.
 
Kind regards,
Ross Bailey, Bramley
Member of The Leeds Bradford Airport Support Group.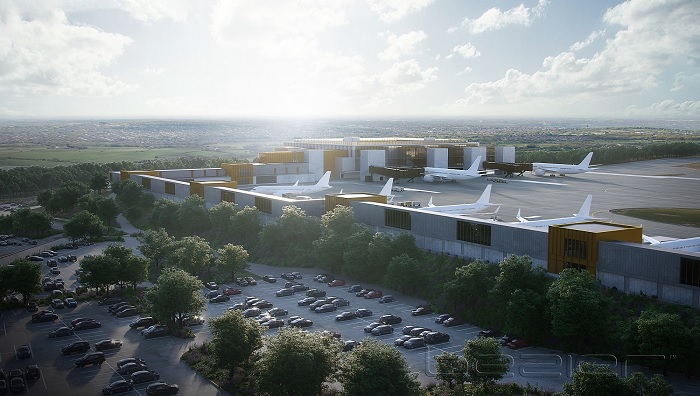 Dear Sir; Your pages have given ample voice to the anti-aviation brigade over the past few months.
I understand their concerns about the environment, but the tone of the debate from the objectors sadly misses the point – if you turn this down, you are encouraging people to fly from London and the southeast.
It's worth noting the airport handles about four million passengers annually and has already been granted permission to increase that to seven million over a 10-year-period.
The scheme will provide significant improvements, benefits to the regional economy and an improved passenger experience.
We are the largest economy outside London, but we have a third-rate airport – what message does that send out to people outside? Please don't let our airport rot.
W Briggs, LS12