Dear Sir,
This is the aftermath of Armley Moor fun fair.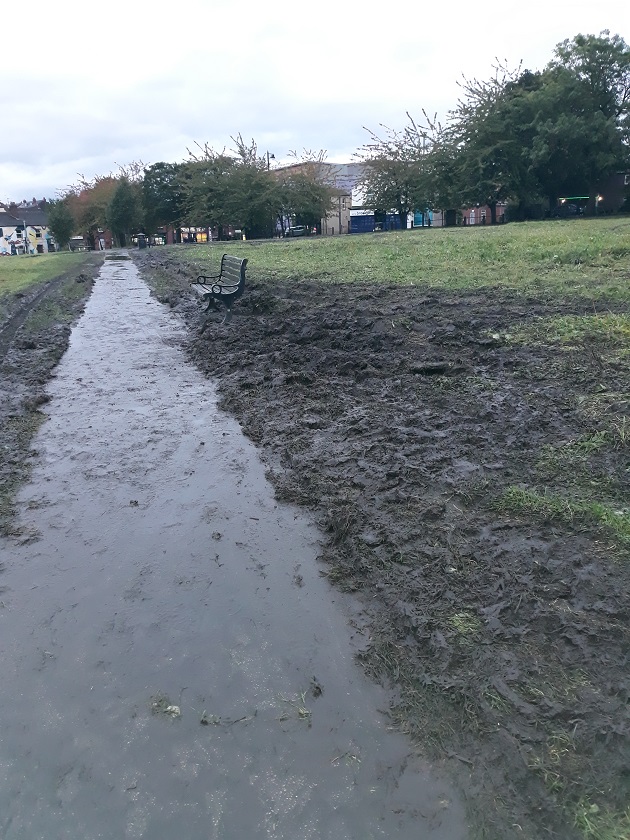 We ain't got much in Armley, but now we've got even less, at least until next summer.
Armley Moor is a little oasis of green. It won't recover this side of 2019.
Every year the fair rucks up the moor. Not their fault we had a monsoon, but I wonder does it really bring that much fun or revenue to the area?
Not a complaint just a thought.
Name and address supplied