A Bramley husband and wife team who do so much to support others in the community have been featured in The Queen's Birthday Honours List.
Philip and Angela McConnell are the driving force behind the Bramley Care Bears group and will receive British Empire Medals (BEM) for their community work, both during and prior to the Coronavirus lockdown.
The Care Bears started three years ago to provide a food bank, community litter picks, garden care, garden makeovers, a homework club for schoolchildren and activity classes including crafts.
Prior to lockdown, the food bank served 10 to 15 families a week, but demand has surged to around 70 families since the start of the pandemic.
Philip and Angela even added an additional food bank day each week and started to source food and other supplies from a wider range of donors, including local takeaways, restaurants, major supermarkets and other national food industry chains.
The Queen's Birthday Honours, which were released tonight, recognise the outstanding achievements of people across the United Kingdom, and this year particularly focus on services to the community during the pandemic.
Angela McConnell, 49, said the honour hadn't sunk in yet. She told West Leeds Dispatch:
"I feel like we have won the lottery, but I really don't want a fuss. We received the letter about the award via e-mail three or four weeks ago and I thought it was a scam at first! i nearly ignored it, You can't be too careful!

"We first started food collections in 2019 as we were running the homework club with local kids and wanted to support them and their families even further. When Covid arrived it was clear that support was needed more than ever but we had to make sure everything was safe and that we had PPE in place.

"Bramley Elderly Action also allowed us to borrow their minibus so we could deliver food parcels to people who were isolating.

"We have requests from all over the city for food and we never turn anyone away. We are getting people who are just out of prison who are coming to us for their first meal."
Food banks operate at Bramley Community Centre on Fridays, and at Fairfield Community Centre on Sundays.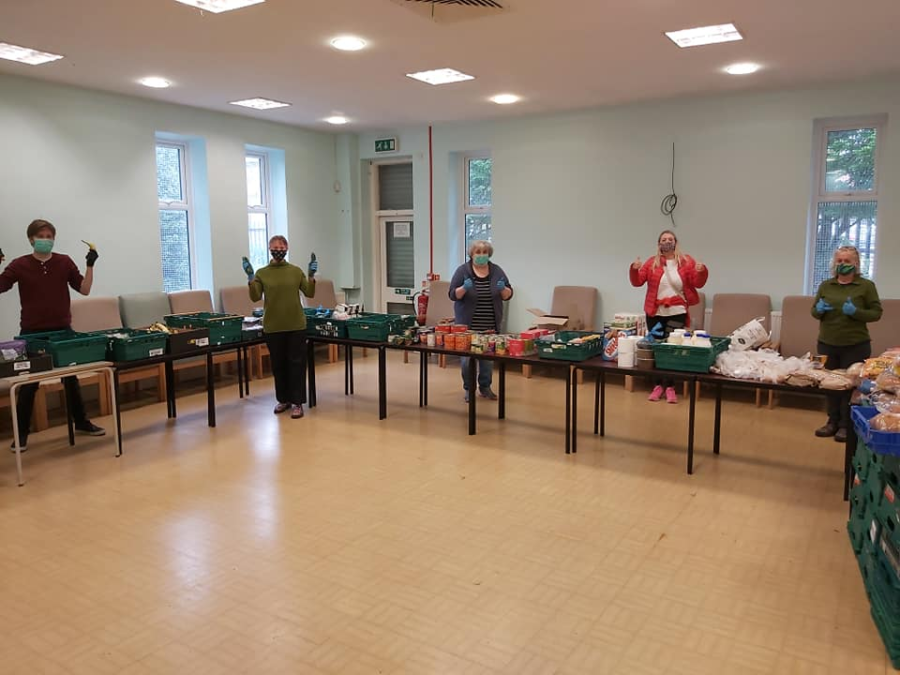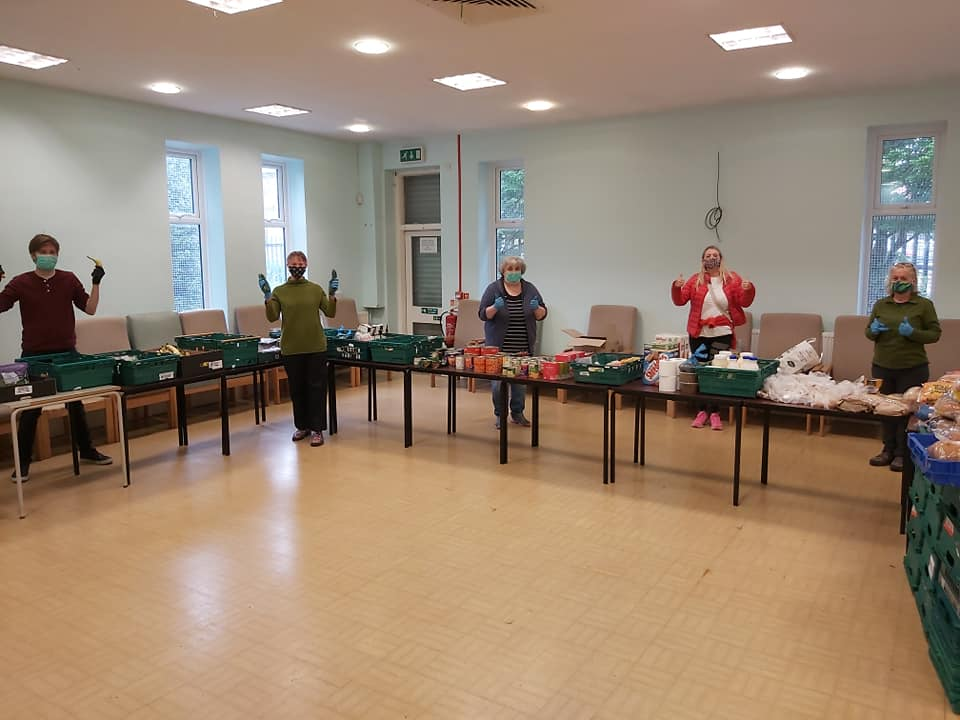 Philip McConnell, 52, said:
"We work as a team and any success is a shared success. I'd like to thank our committee, partner groups and our team of hard-working volunteers, some of whom work five or six days a week and still come full of enthusiasm to help distribute food or do the garden make overs.

"There is one lady who goes shopping every three or four weeks, spends £30 and then drops it off for our foodbanks. It's a real community effort that makes this work and we're lucky to have such a great team.

"It's important we have the foodbanks. One older lady came to us a while ago and said she was almost at the stage of deciding whether she would eat or have the heating on. It's quite shocking really."
The hard-working couple were nominated for the honour by Bramley and Stanningley councillor Kevin Ritchie. He said:
"I am delighted my nominations for a Covid-19 Honour for Philip and Angela were successful.

"I was moved to nominate them for their incredible voluntary service, supporting vulnerable people, inspiring and engaging a huge number of volunteers by organising a foodbank and craft activities throughout the Covid period. they are the key drivers of community group Bramley Care Bears.

"Congratulations to them both – they are such worthy recipients and thank you to all the other volunteers and people of our wonderful Bramley community, for their continued support of the project."
Cllr Ritchie's nomination letter in full
Bramley Care Bears was originally set up to support one of the most deprived areas in Bramley, Leeds by providing a foodbank, community litter picks, craft activities, garden makeovers for vulnerable tenants and even a homework club for schoolchildren.
When the Covid-19 pandemic necessitated lockdown many of the group's activities had to stop.
This didn't deter Philip and Angela who decided to maintain the foodbank and in fact added to it.
They sourced donations from big supermarkets & Takeaways such as Tesco & Greggs and put on an extra foodbank day. As a result the Care Bears have seen demand for their food distributions rise from 10-15 families a week up to around 70 due to the coronavirus pandemic.
Philip drives to the supermarkets and suppliers the night before the foodbank and takes it to the community centres for distribution. They have devised an appointment system to ensure social distancing is adhered to and they also deliver to household who are shielding.
They have created partnerships with community organisations such as Bramley Elderly Action, BARCA Leeds, Fairfield Community Centre and local elected members. Expertise and resources have been shared to deliver effective and vital support.
Around 20 volunteers have been inspired to help out at the foodbank and deliveries. As a result a volunteer rota has been devised to enable social distancing to be maintained but also to give all volunteers the opportunity to be involved and included.
There has been a significant positive impact on the volunteer's mental health and there is a great atmosphere when they are working together, a true team effort.
More recently they have reintroduced one of their craft activities and have been doing some socially distanced woodworking in the backyard at Bramley Community Centre
Volunteers have been turning free pallets into free window-boxes to give away to people with compost and hopefully a few veg and herb seedlings.
Working tirelessly to support vulnerable people, inspiring volunteers, building lasting community partnerships thanks to the drive, determination & innovation by the leadership of Philip McConnell, fully aided and abetted by his wife Angela McConnell I nominate them for a Covid-19 honour.
Back in March, the McConnells were hailed as 'unsung heroes' at the Leeds Compassionate City Awards.
In February Philip and Angela were thanked for their tireless community work by members of Bramley Community Centre as part of the West Leeds Dispatch Good Egg community awards, which recognises people who go the extra mile to make a difference in their community.