Consultation is taking place on initial £600,000 proposals to make walking and cycling links in Pudsey more accessible and desirable, writes Keely Bannister.
Due to the distance between the locations, direct walking and cycling routes between Pudsey Town Centre and New Pudsey Railway Station are limited and not easy to find or follow.
The proposals, which are being put forward by the West Yorkshire Combined Authority (WYCA), seek to address these issues by improving the quality of walking and cycling routes through widening and resurfacing some paths, improving crossing points and adding clear signage.
This scheme provides improvements to the following areas between the centre of Pudsey and New Pudsey Station:
Signage:
Junction of Old Road and Bradford Road
Across the railway tracks from New Pudsey Square
Between Pudsey Primrose Hill Primary School and the underpass across Stanningley Road
Junction of Westdale Drive and Thorpe Road
Junction of Brunswick Road and Lodge Road
Junction of Brunswick Road and Richardshaw Lane
Top of Vicarage Drive
Middle of Tofts Road
Three locations along Church Lane
Existing public footpath resurfacing:
Footpath opposite Old Road towards the bottom of New Pudsey Square (next to railway)
South east edge of Mark and Spencers car park, leading to the edge of Stanningley Bypass
Between Westdale Drive and Westdale Road
Between Westdale Gardens and Cemetery Road
Between Cemetery Road and Meadowhurst Gardens
Vicarage Drive
Existing footpath widening:
From New Pudsey rail station car park, along the railway to Owlcotes car park
Footpath near Westdale Grove
Junction of Cemetery Road and Highfield Green to Tofts Road
Enhancement of route:
Pedestrian route from the footpath from the railway alongside Owlcotes and around the side of Marks and Spencers, to the edge of the car park
Advisory Cycle route along a road:
Primrose Hill
Thorpe Road – Lodge Road – Brunswick Road – Richardshaw Lane to the crossroads of Lidget Hill and Church Lane
Junction of Westdale Road and Westdale Gardens to the junction of Westdale Road and Highfield Green
Underpass Improvements: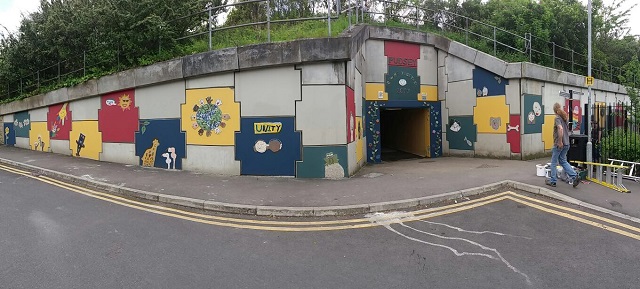 Under Stanningley Bypass (near Pudsey Primrose Hill Primary School)
Formal/Informing Crossing (subject to further assessment):
Junction of Westdale Road and Westdale Gardens
Junction of Westdale Road and Highfield Green
Specific plans for New Pudsey Railway Station are:
To raise awareness of safe and convenient routes from Pudsey town centre to New Pudsey rail station for pedestrians and cyclists and to make the routes legible and easy to follow by introducing additional wayfinding signs
To enhance some of the local footpaths to maximise the potential to use direct links and make walking to the railway station a pleasant experience
To enhance cycling links to the railway station and the cycle superhighway by creating a signed on-road cycle route and provide additional/ improved traffic-free linkages
To look at opportunities to enhance crossing points to make walking and cycling routes as direct and easy to follow as possible.
Two drop-in sessions where the public can get more information and ask questions are scheduled to take place.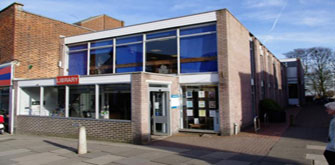 These will be held at:
Pudsey Community Hub & Library on Wednesday 25th September from 10am until 1pm
New Pudsey Railway Station on Wednesday 2nd October from 3:30pm until 6:30pm
Following this consultation process, detailed designs will start with a target of early 2020 for completion. It is expected that work will begin on the scheme in 2020.
The estimated cost is £600,000 with the funding coming from Leeds City Council's Connecting Leeds scheme.
You can view and comment on the details here.
The consultation is open until Monday 14th October.