By John Baron
Delayed plans to breathe new life into an unofficial car park on waste land next to Pudsey Parish Church will be decided within the next few weeks, Leeds City Council has confirmed.
As reported in March, the council wants to replace the parking area with a garden area featuring planting and a commemorative installation marking the Queen's platinum jubilee,
But local residents and businesses are objecting to the proposals, saying it will increase parking problems for nearby residents and businesses. A petition with almost 200 signatures was collected and handed into the council.
A Leeds City Council spokesperson told West Leeds Dispatch:
"Following the consultation exercise a decision regarding the project is expected in early July 2022."
Each council ward in Leeds has been allocated £50,000 by Leeds council as part of a programme to support local town centres.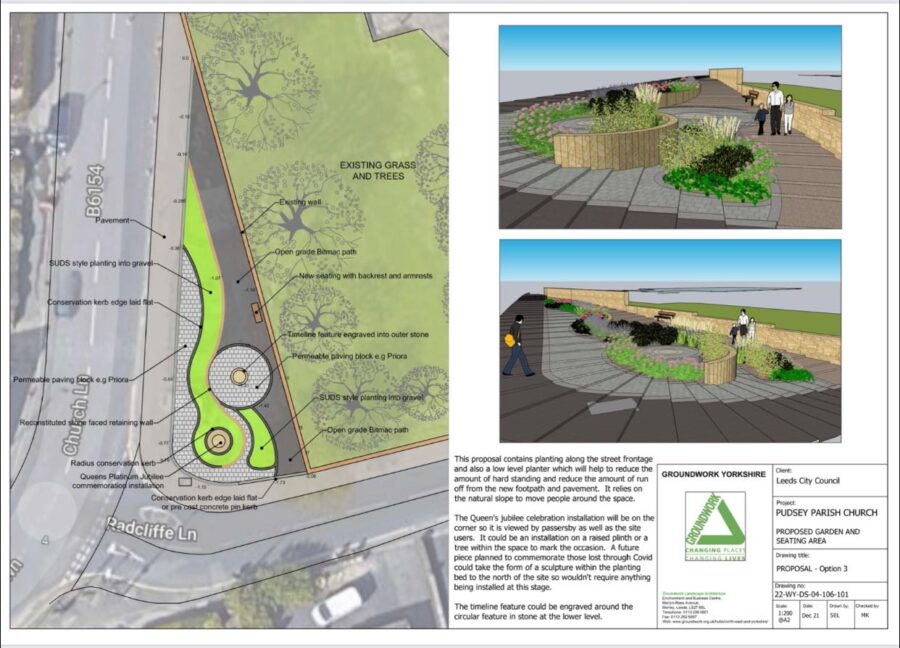 The proposal for Pudsey features an area at the junction with Church Lane and Radcliffe Lane, which has been used as an informal and unadopted car park for around 40 years, and add planting and low-level planters.
A commemorative installation marking the Queen's platinum jubilee would be installed, alongside a timeline feature. A bench would also be included on the small patch of land, which would be maintained by volunteers from the Pudsey in Bloom group.
The original plan was the deliver the garden by mid-May, but the consultation was extended until Monday, 6 May following public interest in the proposals.