A public meeting will be held to bring different cultures in Armley together following the recent racially-aggravated attack on a Polish man.
The council, police and local community group All Together Armley are hosting public meeting aimed at residents from central and eastern European communities to listen to their concerns and provide reassurance following the incident involving a gang of youths on Friday, September 9.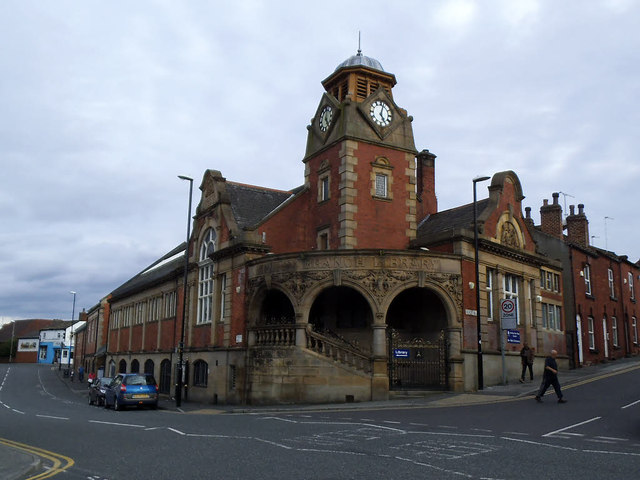 A total of seven youths have been arrested in connection with the incident, which police are treating as being racially aggravated.
A spokesperson for the event told the Dispatch:
"We're calling this a listening event. We want to reassure all members of our community that they are not alone, they they're supported and welcome here. We want to know how we can help.

"Everyone is welcome from across the community to show that we stand together against racism and hate crime. Armley is a caring community, we hope people show their support for this event."
A poster – featuring seven different languages, including English and Polish – has been issued to promote the event.
Following the racist attack in #Armley last week, a listening event with police & local residents has been arranged. pic.twitter.com/s4S6wm8jBm

— Alice Smart (@Alice_Smart) 17 September 2016
The public meeting will be held on Tuesday, 4th October, at 6pm in Armley Library.
A march attended by hundreds of people was held to show support for migrants in Leeds city centre yesterday.
The event was organised by Leeds Stand Up To Racism. The group issued a statement following the Armley incident:
"This attack comes as this month commemorates the deaths near Skipton of seven Polish airmen who died in 1943 resisting the Nazi war machine.

"There is an ongoing police investigation regarding the incident and the motives and details are still yet to fully emerge. Some of the media coverage of the incident has been sensationalist and irresponsible.

"We do not wish to add to the speculation surrounding the incident itself. However, it is clear that following the incident, particularly in light of the media coverage, many of Leeds's migrant community feel vulnerable and unwelcome, especially after the attacks in Harlow ending in the tragic death of Arkadiusz "Arek" Jozwik.

"We, therefore, must make it absolutely clear that Leeds is a proud multicultural city and the home of many principled anti-racists.

"We saw this with last month's magnificent Chapeltown Carnival. We see this with the More in Common event 10 days ago in commemoration of the tragic death of Jo Cox MP. We saw this with the recent Black Lives Matters rallies over the summer.

"We saw this with the amazing generosity shown to the many convoys to the Calais refugee camp. And we have seen this with the large delegations we take every year to the annual Stand up to Racism March in London on UN Anti-Racism Day. But there is still work to be done.

"Sadly there has been a rise in reported hate crime in recent months and this must be challenged. The blame lies with the constant scapegoating of immigrants by politicians and the mainstream media. This is why we also have to challenge the hypocrisy of the establishment who peddle hate and then wring their hands when tragic events happen.

"We say that migrants are not to blame for the problems we face in Leeds or nationally.

"Migrants did not cause the global financial crisis, migrants did not cut local government funding to Leeds and migrants did not cut funding to our NHS."