Plans to transform historic Calverley Old Hall into a 10-person holiday let have been submitted to Leeds City Council.
Hall owners The Landmark Trust's plans also include refurbishing and altering the building to provide a community room with ancillary facilities and one residential dwelling.
The building, parts of which date back to the 14th century, is Grade I listed and is of special architectural and historic interest. It's also listed on the Heritage At Risk register.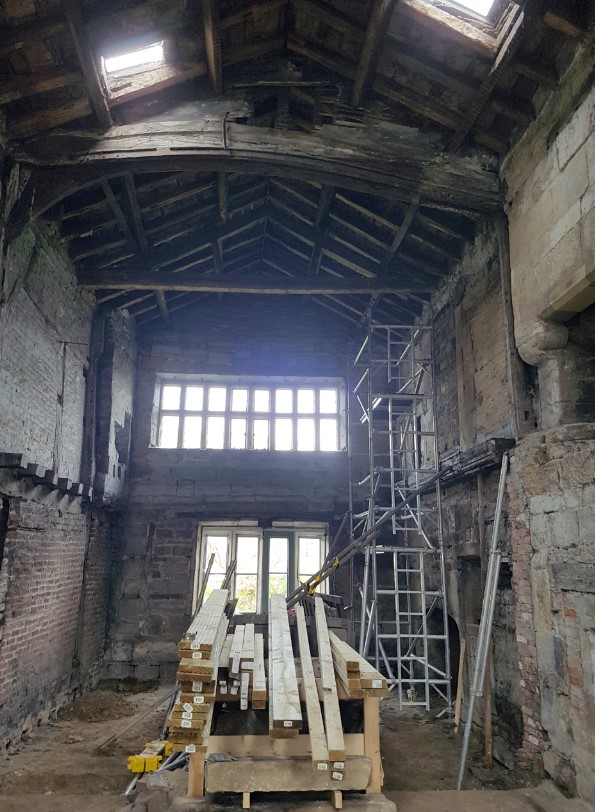 The planning application says:
"The 15th-century great hall and 14th-century solar are awe-inspiring in their scale, derelict and floorless in their condition, and technically and financially challenging as a project."
The plans can be viewed in full here.
As reported by WLD earlier this month The Landmark Trust, has launched a major appeal to help restore the hall and its grounds.
The Trust has already raised more than £2million and now needs to raise a further £427,000. This is to support a major grant bid to the National Lottery Heritage Fund, which they hope will support the works to the hall.
 As reported by WLD historian Mark Stevenson, it has a dark past, with the murder of his two small sons by Sir Walter Calverley in 1605.
More recently the hall was divided into accommodation and workshops, with part of it operating as a farm. Part of the lodging block was destroyed by fire in 1977. The property was bought by the Landmark Trust in 1981.
The Landmark Trust owns a number of historic properties, which are used as holiday accommodation. 
More on WLD's coverage on Calverley Old Hall can be found here.