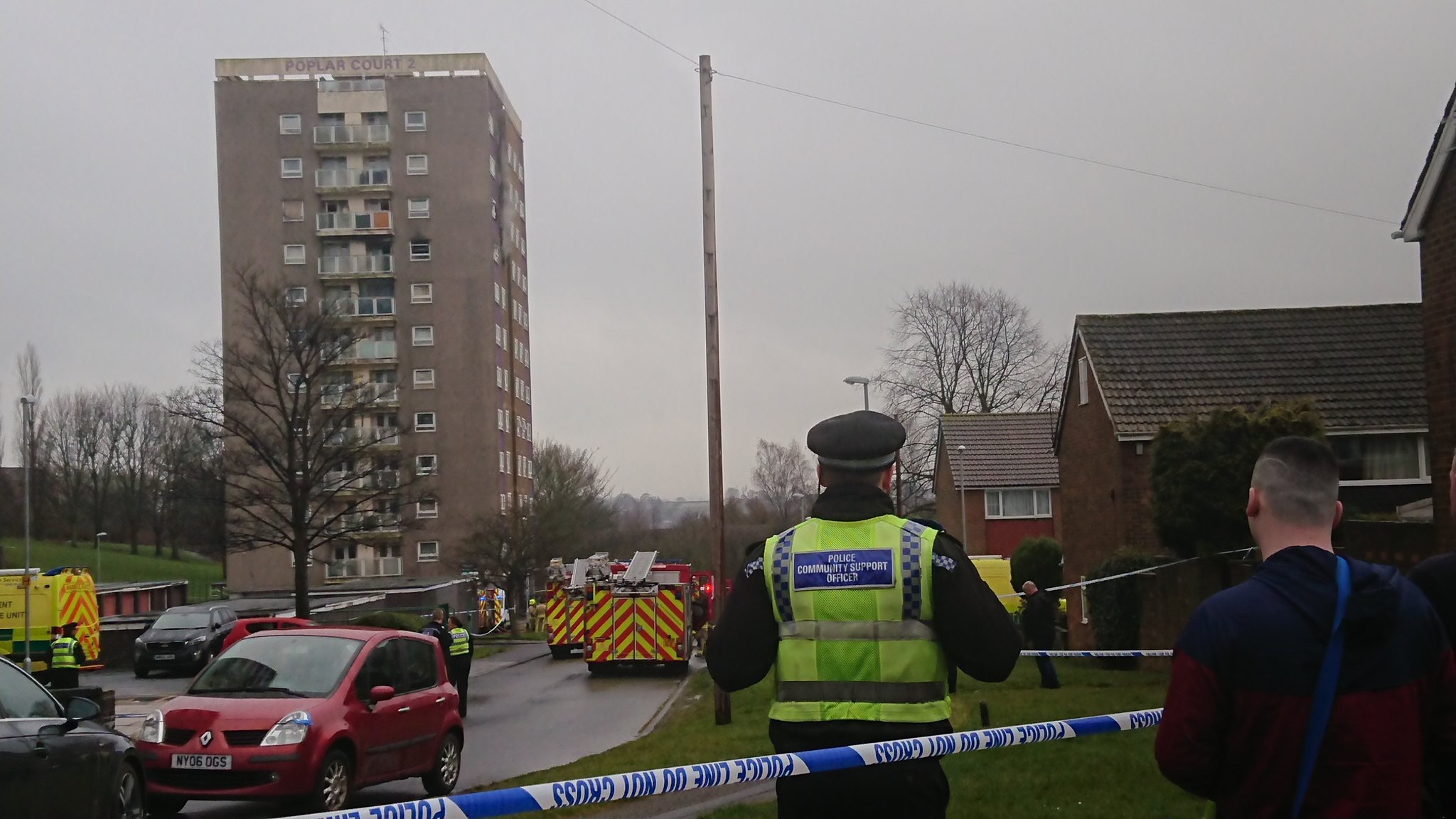 A high-rise block of flats in Bramley is to have its risk of fire reduced thanks to an 'urgent' pilot scheme to improve its rubbish chutes.
Leeds City Council will spend almost £192,000 to replace the repeatedly blocked narrow clayware rubbish chutes at Poplar Court Block Two with wider, more modern steel ones.
The chutes would also feature fire and smoke resistant hopper doors on all floors.
A council report, which described the scheme as 'urgent', said:
"The Poplar blocks have a high incidence of blocked chutes. Rubbish has been left in communal areas, partially due to existing bin chutes having become blocked.

"There have been incidents where the rubbish was deliberately being set on fire, causing damage to communal areas and the lift to one block. When the chutes become blocked there is an increased risk to fire safety in each block."
The report added:
"It is expected that replacing the two chutes at Poplar Court (Block 2) will reduce the number of call outs to unblock the chutes which will in turn reduce the fire safety risk linked to blocked chutes. These blocks are among the most regularly visited by the council cleaning services each month."
WLD reported last year about a fire on the eighth floor of Poplar Court Two. The fire was contained to one flat and all residents were safely evacuated.
At the time Leeds West MP Rachel Reeves called for sprinkler systems to be installed in the flats, and said that in the past three years alone, there had been 13 fires in flats and communal areas in the four Poplar high rises.
The council agreed in January 2018 to fit sprinkler systems into nearby Gamble Hill Croft and Gamble Hill Grange in a bid to improve fire safety in the 12-storey blocks.
______________
Local news is in crisis. Can you help?
These are challenging times for local news providers – and producing your daily dose of West Leeds Dispatch comes at a cost!
We're a small, community-led news organisation which needs your support to keep delivering quality journalism. We want to continue to maintain our openness and protect our precious independence – and above all to connect people with what's happening in their part of West Leeds. Every reader contribution, big or small, helps us to do that.
For as little as £4 a month (£1 a week) you can support us – and it only takes a minute.
Or set up a standing order with your bank: Contact us on Paywestleedsdispatch@gmail.com if you'd like to do this.
Your support will make a difference. Thank you.