Campaigners fighting to save a historic Wortley sports ground from being sold and turned into houses will hold an open meeting to discuss the next steps of their activities.
More than 1,100 people have signed a petition to save the TV Harrison ground in Oldfield Lane from development by Leeds City Council, which wants to buy the site and build 50 houses there.
Residents are holding an open meeting at New Wortley Community Centre on Thursday 14 March at 8pm, which is open to all.
The meeting will look to establish a formal committee to lead the campaign and investigate ways the community can take ownership of the land from charity Leeds Schools Sports Association, which owns most of the site, and restore it to community sports use.
The ground, which had sports played on it as far back as the 19th century, was the home of countless junior football matches which launched the careers of Leeds United players in including John Charles, Paul Reaney, Brian Deane and Noel Whelan. It closed 14 years ago and is now derelict and overgrown.
Campaigners say that the land was many years ago left in trust to the children of Leeds and should be reinstated as sports provision in the area.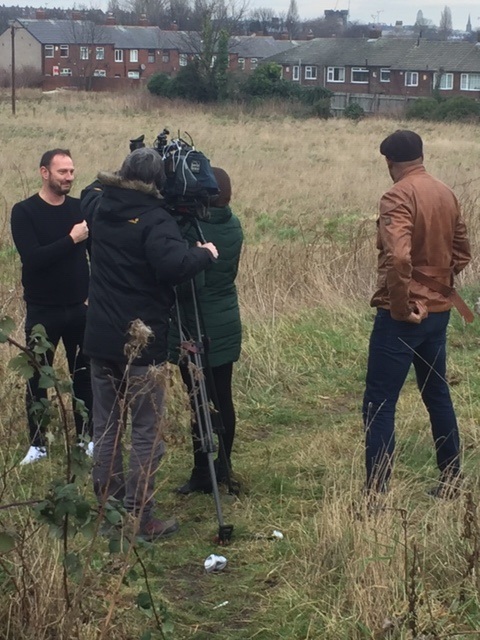 The moves come after Leeds West MP Rachel Reeves and Cllr Matt Gibson (Lab, Farnley & Wortley) held a private meeting with the Leeds Schools Sports Association. They've called for a pause on the sale of the land to the council to allow campaigners the chance to put alternative proposals together.
In a letter to campaigners Ms Reeves said the LSSA were 'very resistant' to abandoning the idea of selling the land, saying the facilities had suffered vandalism and that they would use mthe money
The LSSA have agreed to meet with local sports clubs, including Wortley FC, West Leeds ARLFC, West Leeds RUFC, Farnley Falcons and Wortley Dragons among others to talk to them about how local sports facilities can be protected. The LSSA have so far resisted calls for a public meeting.
Ms Reeves and Cllr Gibson also hope to meet Leeds City Council leader Judith Blake to raise her awareness of the situation, and have invited campaigners to address a full council meeting in June. Her letter adds:
"Our interventions so far prevented any deal from being progressed or completed. For the time being the LSSA have been manoeuvred into a position into a position where they are open to meeting with other sports clubs, as well as local residents.

"Myself and Cllr Gibson have made it clear how strongly we feel about protecting sports facilities in Wortley and from conversations had with local residents we know the strength of feeling from the community on this issue."
The LSSA facilitate and hold junior football tournaments across the city, run school football leagues and organise representative matches between Leeds teams and those from other towns. They currently hire other pitches across the city to hold those games.
Check out the rest of West Leeds Dispatch's coverage of this issue here.
___________________
While you're here…
Producing your daily dose of West Leeds Dispatch comes at a cost!
There's the hosting of the website you're reading now, running our popular e-mail newsletter, membership of independent press regulator Impress, attending summer events, paying for equipment etc etc.
We need at least £200 a month just to break even – that's money currently coming out of the pockets of dedicated volunteers who are passionate about what's happening in our communities, connecting you with local groups and organisations as well as holding decision-makers to account and championing local issues.
And all that's BEFORE we even think about paying something for people's time – for instance, our editor puts in more than 24 hours a week in his 'spare' time to ensure The Dispatch publishes daily.
To put it bluntly, after nearly four years of daily publishing, we are not sustainable!
And we need YOUR help to continue …
For the cost of less than a couple of cups of coffee you can help support local community news and continue to give our communities a voice by taking out a subscription for just £4 per month (that's just a pound a week).
As a thanks you'll get your name on a roll of honour on our website. More importantly you will be enabling us to keep bringing you the news that matters about your neighbourhood.
Achieving a bedrock of supporters will give us a firm financial footing and help us plan for the future.
Supporting us couldn't be easier…
Just follow this link.
or set up a standing order with your bank:
Contact us on Paywestleedsdispatch@gmail.com if you'd like to do this.
Over to you …