Earlier today 90 academics signed an open letter calling on Leeds City Council to block the plans for a new terminal at Leeds Bradford International Airport. Here, airport supporter Ross Bailey, of Fernbank Road, Rodley, encourages people to show their support for the scheme.
Many of you will be aware of the current planning application by Leeds Bradford Airport to invest £150m in constructing a new, efficient and carbon neutral terminal by 2023, which will secure the long term future of the airport and the jobs it supports.
This will also greatly increase the GDP contribution to the city and wider region in the post Covid 19 era, when the local economy will need to recover.
A £150m investment in the airport and the region it serves is a significant step towards this.
This is NOT an application to increase passengers. The previously approved growth to 7m passengers per year by 2030 is unaffected and not changing.
The terminal will be funded entirely by the airport owners, not through public funds.
Contrary to what certain local and national anti-aviation groups claim – like GALBA and Extinction Rebellion – there is no change in flying hours either. LBA is already a 24-hour airport.
The application includes a request to amend the defined night-time hours to those in use at other UK airports (2330 – 0600) so that daytime/night time at LBA is the same as it is elsewhere. Aircraft noise restrictions and the hours they are in force (2300 – 0700) do not change.
Until 16th June you have the opportunity to express your support with Leeds City Council.
More support is needed to demonstrate to planners that the majority support this application and wish to see the airport as one the city, and the region, can be proud of.
The core of the current terminal is 55 years old.
It has to be replaced soon to provide passengers with the space expected today and, crucially, to meet the demanding standards for emissions, disabled access, security, border force control, baggage re-claim and general facilities such as check-in, toilet provision and retail.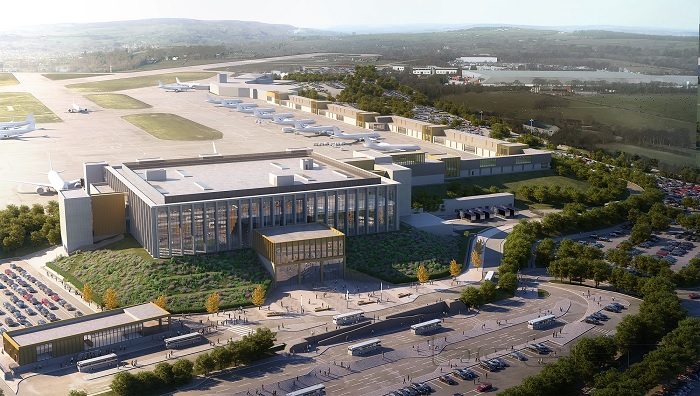 So please – if you value LBA and want to see it survive after Covid19 in the longer term, and offer the services to Leeds, Bradford and the whole of the region that we deserve in a new BREEAM Excellent terminal, don't waste the chance to add your support urgently.
Please also ask all your friends, work colleges and neighbours to do the same via Leeds City Council on their planning portal. It is vital now more than ever.
It is YOUR airport, so help to secure its future and the jobs of the people who work there.
You can add your support on the Leeds.Gov website under Planning Applications. The reference is 20/02559/FU. If you don't have an account with the council you will need to register first.
Remember you have one more week, but please, do it now. Don't delay.
I have also attached a fact sheet which has been produced by Leeds/Bradford Airport.
#SupportLBA  https://forums4airports.com/ or on Twitter at @Forums4airports.