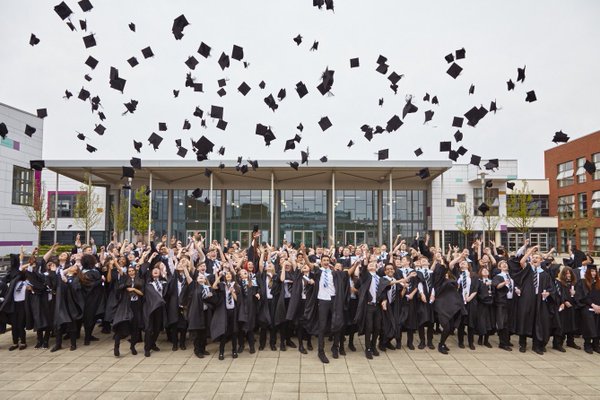 The former Swallow Hill Community College in Armley has re-opened under new sponsors – and a new name.
Dixons Unity Academy, the 11th academy in the Dixons Academies Trust, officially opened at the start of October.
As reported by The Dispatch in September, Swallow Hill had suffered a series of poor Ofsted reports and disappointing exam results under the leadership of previous sponsor Academies Enterprise Trust (AET).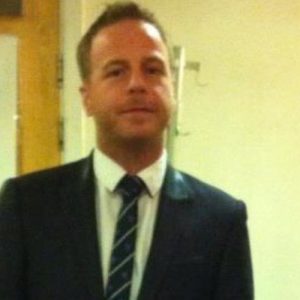 New principal Danny Carr said the re-opening as Dixons Unity Academy follows months of planning and preparation which he hopes will bring about the necessary improvements to match the success of other Dixons academies.
Mr Carr said:
"Our staff have worked tirelessly with their new colleagues at Dixons Academies Trust to secure a smooth transition from the academy's former sponsor and successfully integrate Dixons Unity into the Trust.

"This is an exciting time as we seek to deliver the highest standards of education and make us the first choice for our community. We are delighted to become a Dixons academy and look forward to enjoying the benefits of the Trusts' collective resources, brand and reputation."
The academy has 240 places available for year 7 students in 2019 and held its open evening last Wednesday. Mr Carr added:
"It was great to welcome our visitors on Wednesday and to give them a sense of the changes already in place since we reopened in September. Choosing a secondary school is a big decision for parents and students. We hope they will consider us as a serious option and join us on this exciting journey."
Mr Carr has worked exclusively in schools that challenge educational disadvantage. He has been part of Dixons Academies Trust as a senior leader since 2012, working across two different academies in Bradford.
He is supported by Neil Miley, principal of the outstanding Dixons Kings Academy in Bradford.
Mr Miley said:
"Dixons Unity is a hugely important project in which I am extremely proud to be involved.

"We believe that all students from all backgrounds and cultures can climb the mountain to university or a viable alternative.

"I am confident we will see rapid improvements to the provision at Dixons Unity and that the results will follow. I look forward to working with Mr Carr and the rest of the team to secure the future of Dixons Unity as the high performing school our community deserves."
Dixons Academies Trust took over from Academies Enterprise Trust (AET), a national network of 64 primary, special and secondary academies.
AET attracted controversy following a rapid expansion in the early years of the academy programme. AET also runs Cottingley Primary School in south Leeds, which Ofsted says also requires improvement.
Dixons Academies aims to challenge educational and social disadvantage in the Bradford and Leeds region.
Background
Swallow Hill Community College was built to replace two former schools: West Leeds High School and Wortley High School.
The new building opened in September 2009 following a full new-build construction funded through PFI credits.
The college was issued with a 'notice to improve' following an Ofsted inspection on 12th January, 2011.
Between March and June 2011 the governing body were informed by the Government that they expected Swallow Hill Community College to become a sponsored academy due to under-performance.
The council supported the school in identifying an academy sponsor in July 2011. The governing body passed a resolution to become an academy with SSAT as their sponsor. SSAT then withdrew. The selection process was repeated in March 2012 and the Academies Enterprise Trust were selected as the sponsor. The school converted on 1 July 2013.
On 3 February 2015 Ofsted carried out a full inspection and rated the academy 'inadequate'.
Three subsequent monitoring visits identified serious weaknesses. A further full inspection was carried out by Ofsted on the 8th of November 2016 and the academy was rated as 'requires improvement' and the subsequent monitoring visit on the 21st November 2017 still found it required improvement.