Do you know a 'good egg' in West Leeds? You know, an unsung community hero or heroine who goes that extra mile without ever getting the recognition they deserve?
If so, we have some eggcellent* news!
West Leeds Dispatch Good Eggs launches today
Today we're launching our search for West Leeds Dispatch Good Eggs, which, over the next 12 months, will recognise the good work people do in their communities.
Nominees could range from someone who picks up litter in streets, works tirelessly to run a local community group, volunteers their time to make a difference where they live or who selflessly gives back to their community without wanting anything in return.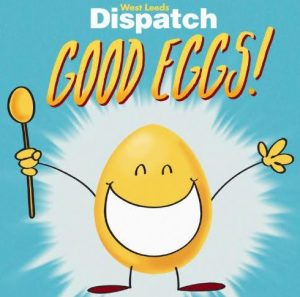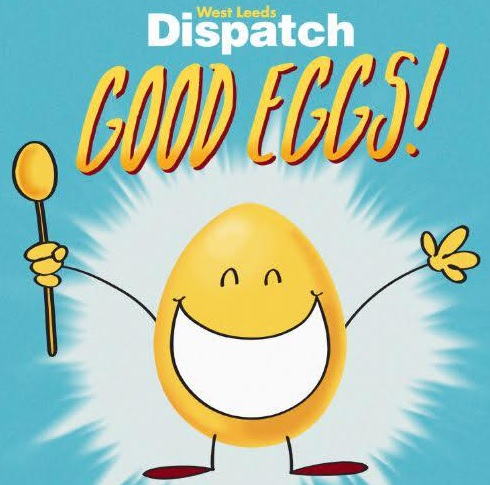 We're looking to recognise and celebrate the best in community spirit our communities have to offer. Your 'good egg' nominee doesn't have to have changed the world – they just need to be making a little difference in West Leeds. So no matter how big or small their efforts, do nominate your good egg!
We're not yoking when we say we've got some 'egg-quisite' prizes for Good Egg Award winners…
Win a free pass at Bramley Baths!
Each month the Dispatch will be teaming up with a local business to offer a prize. For our first monthly prize we're teaming up with our friends at community-led Bramley Baths to offer the lucky winner a free pass for a week of swimming, gym use or the steam room.
Bramley Baths dates back to 1904 and offers everything from affordable swimming in a warm 25-yard pool right through to a well-equipped gym, steam room and fitness classes including Zumba, triathlon, Mermaid Classes, indoor cycling and yoga.
Bramley Baths is a place powered by people, and steam, by conversations, friendships and masses of community spirit. Contact them on 0113 256 0949 or visit their website for more information.
How to nominate your 'good egg'
At the end of the year the Dispatch will be inviting all the monthly winners to a get-together to celebrate the very 'best of the west'.
There's no time to waste, get cracking and enter our 'Good Egg' Awards!
It couldn't be easier to enter, simply fill in form below, telling us why your nominee deserves recognition – remember to include your own name and contact details!
Or you can follow the link to the form here.
We'll decide our first winner by 30 November 2017 and announce it on the Dispatch.
Don't be such a chicken, get cracking!
Could your business provide a prize?
And if you're a business we'd love you to get in touch if you would like to sponsor a prize.
(*Please egg-nore the egg puns!)