Former Leeds West MP John Battle will be running a series of poetry reading and writing workshops at New Wortley Community Centre.
The first meeting of the new group will be on Wednesday, 22 February. It will form part of the centre's existing Word Up Wortley writing group.
Organiser Tim Dawtry, from the centre, said:
"John did some similar workshops for the Word Up West Leeds Festival last year and they were excellent – knowledgeable, insightful and passionate about the subject. It's highly recommended for anyone with any interest in poetry."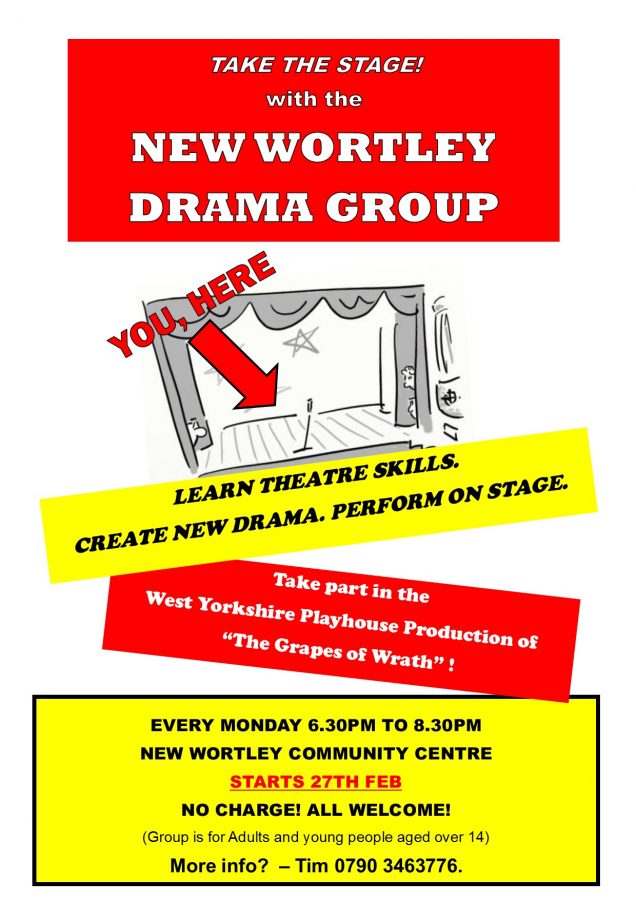 A new drama group will also launch at the centre on Monday, 27th February.
These will be led by a skilled drama worker and will be teaching a wide range of theatre skills which will contribute towards creating a piece to perform at the New Wortley Festival in May.
In addition the group will be giving people the chance to perform in the West Yorkshire Playhouse production of 'The Grapes Of Wrath' as part of the chorus.