Words: Josie Armitage
New Wortley Community Association have launched their Christmas campaign with Northern Gas Networks, which is donating food. 
100 local families in New Wortley and Armley will receive a range of items including a Christmas lunch food hamper, festive treat packs, Christmas Eve boxes for children, Christmas tree and baubles and activity packs.  Those who need them will also receive an emergency food hamper.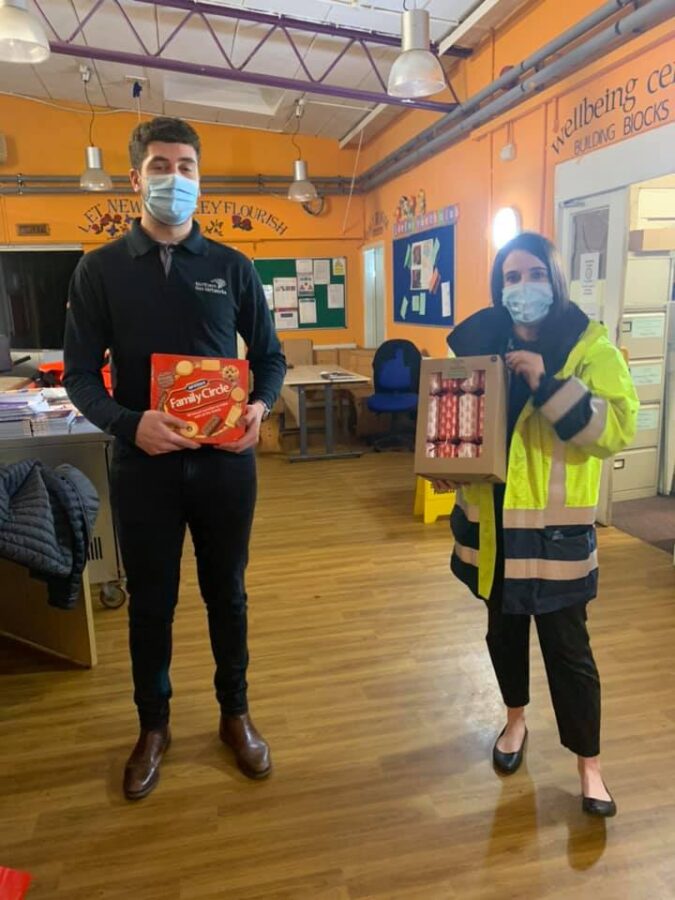 Andrea Edwards, CEO of New Wortley Community Association said:
"Working as the Community Care Volunteering hub for New Wortley and Armley since the end of March has highlighted just how many people are currently living in poverty as a result of Covid-19. 

"Many people who have not struggled financially before have lost their jobs and are adjusting to life on Universal Credit. 

"Having to do this, even for a short period of time, can have a devastating effect on family finances. 

"The team at New Wortley Community Association want to do whatever we can to help families over the Christmas period when financial pressures are highlighted even more than usual.  We are proud to be working with a number of partners over the next few weeks supplying food, toys, activity packs and even Christmas trees and baubles to help lift spirits at this most difficult of times."
New Wortley Community Association have been overwhelmed by the response so far to the Christmas campaign. We Are Resource are a local commercial printer who have supported the centre a number of times during the last nine months. They have donated £1,000, which will fund Christmas Lunch bundles and food hampers.
Andrea Edwards also thanked the staff at Priory View Medical Centre for supporting the Christmas campaign.
They have had a collection point for food and toys and have been collecting for the past few weeks.  They keep popping across the road with a selection of festive goodies.
Thanks were also given to Lower Wortley Primary School who are collecting food and to the council's Inner West Community Committee for providing funding.
If you would like to donate towards New Wortley's Christmas campaign, please contact Andrea Edwards on Andrea.Edwards@newwortleycc.org.