A community group is re-forming in a bid to help improve a run-down Wortley park.
Members of the public are invited to a meeting of the Friends of Western Flatts Park group later this month to form a new committee.
The Friends will act as a pressure group, but also carry out practical work in the park, such as weeding, pruning and litter picking, as well as protecting the heritage of the historic parkland and have a say in how it is managed.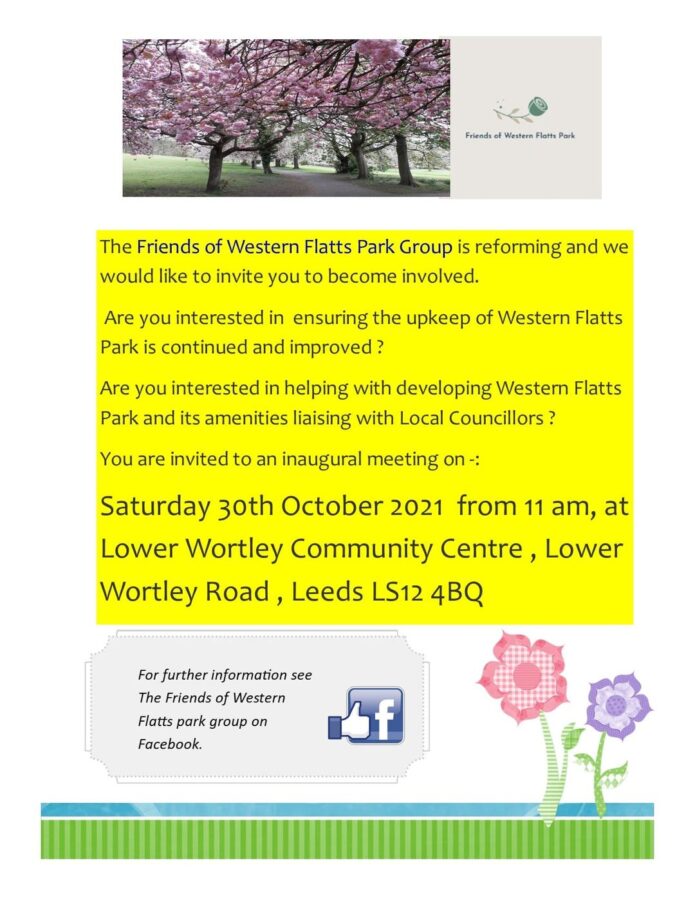 The formation of the group comes after WLD revealed in March that more than 1,000 people had signed an online petition calling on Leeds City Council to renovate the run-down playground at Western Flatts Park.
Resident Lucy Williams launched the petition, saying the play area was installed over 20 years ago and had deteriorated and been outgrown by the needs of the community. She said the age and disrepair of some of the equipment also raise safety concerns for the children.
A Friends group used to operate in the park several years ago, and resurrecting the group is the idea of local residents and Cllr Ann Forsaith (Green, Farnley & Wortley).
The first meeting of the group will form a committee and formally set up the group. It will be held on Saturday 30 October from 11am at Lower Wortley Community Centre, Lower Wortley Road. All welcome to attend.
More details on the Friends of Western Flatts Park Facebook group.