A decision into whether more than 400 homes should be built on land between Farsley, Rodley and Bradford has been delayed.
A government planning inspector is deciding whether to approve developer Thornhill Estates' long-running plans for the Kirklees Knoll site, following a planning inquiry held in January this year.
The proposals are being resisted by a local campaign, which says the land – originally a greenfield site between Calverley Lane and Bagley Lane – is the last remaining green area that acts as a buffer between the villages of Farsley and Rodley and the city of Bradford.
This week campaigners heard that they will no longer hear the final decision on the proposals this year, with a decision now expected in January 2018.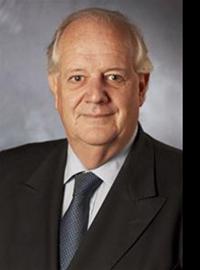 In a letter to residents, Cllr Andrew Carter (Cons, Farsley and Calverley) said planning inspector's decision to delay the final decision whether to approve the plans came after local councillors and the Farsley Residents' Action Group (FRAG) submitted further information to the inquiry a couple of weeks ago.
The information, which has been passed on to the Secretary of State, included concerns that controversial figures for the number of new houses Leeds is going to need over the coming years could be slashed for a second time.
The council's housing target of 70,000 new homes (from 2014-28) has come under consistent fire since it was announced. Earlier this year the council indicated that the figures may be lower at around the 55,000 new homes mark.
Cllr Carter added:
"The Secretary of State himself has now issued a consultation document based on new statistics from the Office of National Statistics, indicating that the starting point for housing numbers in Leeds was just over 42,000 houses during the Plan period, a far cry from the 70,000 that Leeds City Council's ruling administration seemed to want, or indeed the 55,000 that seemed to be indicated by research commissioned by Leeds City Council.

"If the figure for the new housing requirement in Leeds is around the 42,000 to 45,000 mark, then Leeds has a five-year land supply; even if it is 55,000, serious questions would have to be asked about the loss of greenbelt and green field sites. Quite clearly, therefore, the Secretary of State is very concerned, and has asked for further comment."
He said there was also a concern that the council had not properly responded to issues and concerns raised by Natural England about building on the site.
A long-running saga
Thornhill Estates first lodged an appeal in 2012 after Leeds City Council failed to reach a decision on the plans within the allocated time frame.
Public inquiries were subsequently held into the plans before the secretary of state called in the application in 2013, as it exceeded the 150-home development limit. The second inquiry, which dismissed the application, was challenged in the High Court by Thornhill.