Henley Crescent/View was a block of back-to-back houses in Bramley, writes Mark Stevenson.
They were demolished around the late 80's due to subsidence.
The reason for this it was said, was due to a quarry – and that is the bit that intrigues me: why did it not affect any of the other houses?
In the 1840's the land was owned by the Earl of Cardigan and rented to James Arundel and is marked down as fields.
They remained as fields until the early 1900's when the Henleys were built.
That's not to say there were no quarries in the area, there were at least four, three of which have been built on Westover Avenue/View/Road area, Rossefield Grove and the ambulance station with no subsidence.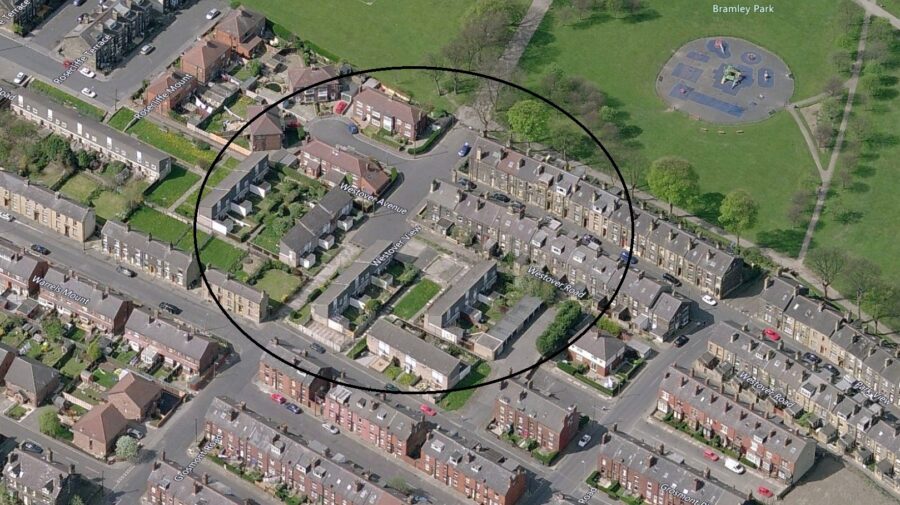 The fourth which was the largest of them is still just a field on Railsfield Rise.
The subsidence I don't doubt, but subsidence due to a quarry affecting just that one street? I find that puzzling.