My default answer when I am asked the question 'where are we going?' is 'town', writes Mark Stevenson.
Generally it is followed by a groan from the person who asked it but even though I have been there loads of times I can generally find something I have not seen before.
On this occasion I found myself taking pics of a building I have photographed many times before, but this time I was after close-ups of the carvings on the building.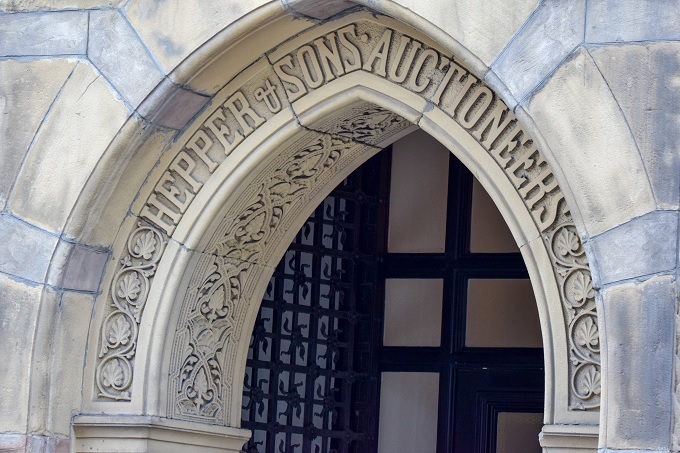 I always described this building on East Parade as a Victorian Ebay as the plaque says it was built in 1863 for John Hepper and Sons who were the go to auctioneers of Leeds.
I am not normally one for believing in coincidence but the very same day I found myself in St John the Evangelist Church graveyard in Wortley when I came across the grave of John Hepper. The inscription reads:
"John Hepper, of Wortley, Auctioneer who died April 14th 1851 aged 40 years…

"He brought strength in my journey and shortened my days

"Also Joseph, son of the above who died July 13th 1836 aged 2 years and 7 months.

"Also Mary Ann, widow of the above John Hepper who died January 29th 1885 aged 73 years.

"Her children shall arise up and call her blessed."
It turns out there were at least three John Heppers, and I'm guessing this is the grave of John Hepper I.
There are a number of graves all grouped together belonging to the Hepper family and I wish I had more time to look at them properly to confirm it now.
As auctioneers they were second to none in Leeds. One of the most famous auctions held by them was for the sale of Roundhay Park. 
The blue plaques you see dotted around Leeds are issued'by the Leeds Civic Trust. 
John Hepper III was the founding Chairman of the Trust.
Read more on West Leeds' history with Mark's History here.