The information for this blue plaque must have been written by an estate agent, writes Mark Stevenson.
To say that this 233-year-old building in Hanover Square is in central Leeds is stretching it a bit, I think.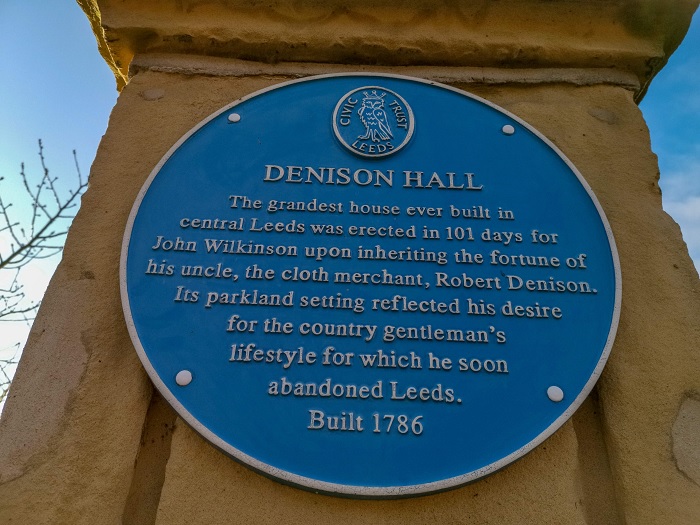 The land the house is built on cost £8,500 when John Denison (John Wilkinson assumed the surname Denison by Royal Licence in 1795) bought it.
He only lived at Denison Hall for a short time as, on his marriage in 1787, he moved out.
Various other people, one of them being William Gott in 1851 – son of Benjamin (like the estate agent, I am stretching the West Leeds connection a bit) – lived at Denison Hall over the years.
But what I find the most interesting is that it was a maternity home during and after World War Two. 
I bet there aren't many people in Leeds who can claim to be born in such a grand old house.
Please support independent community led journalism in West Leeds…