The Hainsworth cloth textile company was founded in 1783 by Abimelech Hainsworth and still operates one of the oldest mills in the country, Spring Valley Mills in Stanningley, writes Mark Stevenson.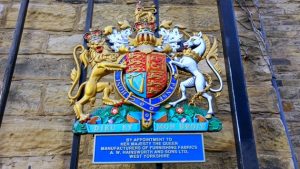 The company is now known as AW Hainsworth & Sons Ltd. It has a long history of supplying the military, with uniforms from the 'thin red line' scarlet coats worn at the Battle of Waterloo (said to be red to hide the blood of the injured).
With help from Yorkshire College, Hainsworth developed Khaki Serge and in 1899 received its first orders from the military. Whilst other mills produced this fabric Hainsworth remain the inventors and sole producers of the genuine article.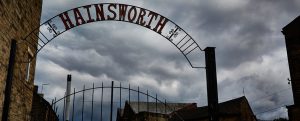 In 1918, when the Royal Flying Corps and Royal Naval Air Service merged to form the Royal Air Force, a new uniform was needed. Hainsworth was asked to supply this.
As luck would have it they had a load of blue cloth that the Tsar of Russia had ordered for his Cossacks.
The war and the Russian Revolution stopped this order from been delivered and for the past 100 years, they have been providing the RAF with the blue material for their uniforms.
_____________________
While you're here…
Producing your daily dose of West Leeds Dispatch comes at a cost!
There's the hosting of the website you're reading now, running our popular e-mail newsletter, membership of independent press regulator Impress, attending summer events, paying for equipment etc etc.
We need at least £200 a month just to break even – that's money currently coming out of the pockets of dedicated volunteers who are passionate about what's happening in our communities, connecting you with local groups and organisations as well as holding decision-makers to account and championing local issues.
And all that's BEFORE we even think about paying something for people's time – for instance, our editor puts in more than 24 hours a week in his 'spare' time to ensure The Dispatch publishes daily.
To put it bluntly, after nearly four years of daily publishing, we are not sustainable!
And we need YOUR help to continue …
For the cost of less than a couple of cups of coffee you can help support local community news and continue to give our communities a voice by taking out a subscription for just £4 per month (that's just a pound a week).
As a thanks you'll get your name on a roll of honour on our website. More importantly you will be enabling us to keep bringing you the news that matters about your neighbourhood.
Achieving a bedrock of supporters will give us a firm financial footing and help us plan for the future.
Supporting us couldn't be easier…
Just follow this link.
Over to you …