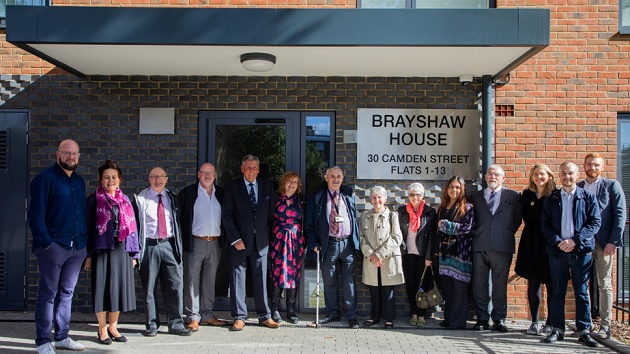 New council homes in London which are the final piece in a large community development in the area have been named after a Bramley man.
Peter Brayshaw, who passed away in 2014, was a councillor in St Pancras and Somers Town ward between 2010 and 2014, following a stint as a Bloomsbury ward councillor in the 1990s. He was born on Bramley Town Street.
Members of Peter's family were present at the unveiling of 14 council homes in St Pancras that will be known as 'Brayshaw House'.
Mr Brayshaw's cousin Sue Smith said:
"Social housing was very important to Peter. He came from humble beginnings and his parents lived in social housing. He believed affordable housing should be available to those who need it. We are sure Peter would be both proud and delighted with the new social housing in St Pancras.
"Peter felt strongly about people feeling they belong. The world is up and coming and with it new houses are being developed with futuristic concepts and designs. People living in social housing are now able to enjoy the benefits of energy efficient designed living too and we know this would have been very important to Peter."