Voters in Pudsey Ward will go to the polls on Thursday May 4, 2023 for the Leeds City Council elections. Voters will be electing one councillor.
Voters are reminded that from this year photo ID is needed to vote at polling stations. More details here. Your West Leeds Dispatch has written to candidates asking them for a statement of up to 300 words and a head and shoulders photograph to help you decide who to vote for. Here are their responses…
AHMED, Riaz – Labour Party
32 Moorland Grove, Pudsey, LS28 8EP.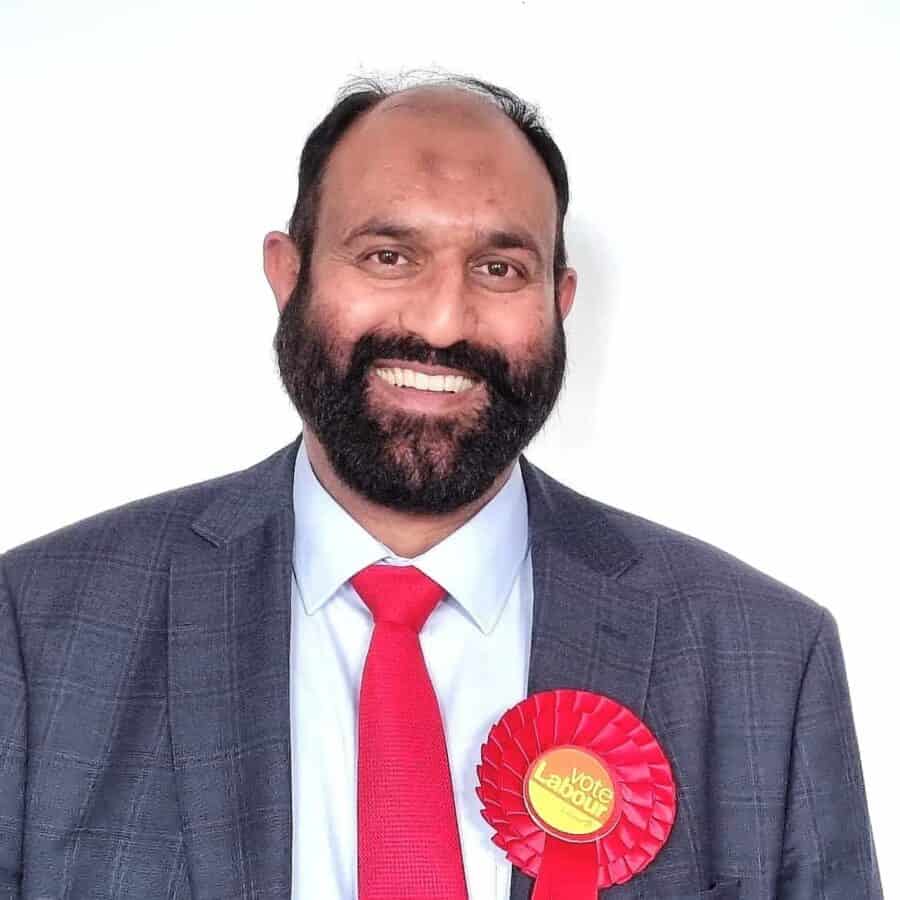 I'm standing because Pudsey needs change.
I live and work in Pudsey. I moved here with my family ten years ago because I thought it was a great place to live – and it is. But since then we've all seen the effect of Tory cuts on our local schools and NHS. It's difficult to get a doctor's appointment – it isn't the fault of the doctors – it's the Tories, they have private healthcare and schools and they don't have the same priorities as us. The Tory cuts to police and youth services have left us feeling unsafe in Pudsey – that has to stop!
My priorities are your priorities. I will:
Work with the police to reduce crime and stamp out antisocial behaviour
Defend our NHS and schools from Tory Cuts
Support Pudsey's local businesses
Improve Pudsey's Transport Links
Support Everyone Through the Cost-of-Living Crisis
We need to get the Tories out.
I have tried to talk to as many people as possible and I pledge that if elected that will continue. If you've met me you will know I am a hard-worker and a doer.
I've already met the police three times about anti-social behaviour – my Tory opponent didn't even turn up to those meetings!
I've already successfully campaigned to save the threatened number 9 bus service.
I'm working on ways of improving the play areas and ensuring they're disability friendly as you have asked.
And for Tyersal I pledge to explore every avenue to get you a Leeds postcode!
On so many doorsteps you've told me you want the Tories out. Only a vote for me can do that! Vote Riaz Ahmed for Pudsey, Tyersal & Swinnow!
GLOVER Christine – Liberal Democrats
3 Harker Terrace, Stanningley, Pudsey, LS28 6BL.
Christine has been a long-term local resident. Her involvement in local conservation groups and as a school governor has led her to appreciate the need for local communities to have a bigger say in how their environment and services are delivered.
Liberal Democrats' commitment to localism and putting communities in control, led Christine to volunteer to be a candidate for the party.
HALL, Alaric – Green Party
Address in Leeds.
I've been an active member of the Leeds community for the last fifteen years. I've chaired the St Luke's Tenants and Residents Association, lobbying the council and organising community gardening, kids' fundays, and litterpicks. I've volunteered to support disadvantaged children and I'm a school governor. I'd be honoured to take this work to the next level as a councillor.
Let's be honest: the Green Party isn't a big player in Pudsey politics (yet!). Last year the Tories got 55% of the vote, Labour had 37%, and we came third with 5%.
So why should you vote Green now? Put simply: to encourage us, and to show the 'big two' what their policies ought to be.
It's crazy that key bus services in Pudsey have been at risk over the last year, when we all know that what Leeds needs is more, and better, public transport. This situation is largely caused by the Conservative national government imposing privatised buses on us and preventing Leeds enacting the policies we know we need for the city to flourish—part of their wider economic mismanagement. We can't expect the Conservatives to do any better running Leeds City Council than they do running the UK.
But the Labour-led city council has also long missed opportunities, like promoting home-insulation that we always knew we needed – and now the energy crisis has hit and we're hardly off the starting grid.
Leeds Green Party is starting to make waves in elsewhere in Leeds, and beginning to offer a powerful third option for Leeds voters seeking a sustainable alternative to business as usual. A vote for the Greens would be a vote to show that you care about living in a less polluted, more liveable city, with more control over our own future.
KELLY, Tom – Reform UK
Address in Leeds.
SMITH, Trish – Conservative Party
11 Dorset Grove, Pudsey, West Yorkshire, LS28 7EN.
Hello, I'm Trish Smith, your current local councillor for Pudsey, Swinnow and Tyersal.
Not only am I a local resident within our Ward (something that other candidates don't appear to show), I also have a proven track record of continuously delivering for you – our residents. That role has been carried out full-time working for YOU all day, every day, and that's a service level for our community that no-one else can equal, and one that I'm very proud of.
I am a strong and caring voice to represent you. Regularly speaking at Full Council in Leeds, also representing our community on Plans Panels, Scrutiny Boards and HAP.
I am always fighting for YOUR money, making sure Pudsey, Swinnow & Tyersal receives our share of all funding, and that our money is spent wisely.
Although I'm very proud of many things I've achieved for you as your local councillor, one of several stand out projects was securing Ground Source Heat Pumps in the four tower blocks at Swinnow, to upgrade the expensive and outdated heating system. It took me a lot of hard work, but I eventually managed to get the funding brought forward by three years from the 2024/25 budget into the 2021/22 budget. 
Another has been the Pudsey Lottery; an initiative I brought to the Pudsey Business Network Forum. To date it has paid out prizes in excess of 35,000 Pudsey Pounds, and awarded grants in excess of £2,000 to local good causes and charities.
Added to this is Pudsey Town Hall, where I've brought members of the community together to create a CIC and written asset transfer documentation, as the first step to protect our iconic Town Hall and return it to full community ownership.
I know there's much more to do in many homes around our ward, but with your help, I can keep working for you. Thank you for your ongoing support, Vote Trish Smith – the local choice for Pudsey, Swinnow and Tyersal.