Voters in Kirkstall Ward will go to the polls on Thursday May 4, 2023 for the Leeds City Council elections. Voters will be electing one councillor.
Voters are reminded that from this year photo ID is needed to vote at polling stations. More details here.
Your West Leeds Dispatch has written to candidates asking them for a statement of up to 300 words and a head and shoulders photograph to help you decide who to vote for. Here are their responses…
BELCHER, Adam – Liberal Democrats
2 Railway Cottages, Kirkstall Lane, Leeds, LS5 3LB.
I am standing because I believe that the council must not take Kirkstall, Burley and Hawksworth for granted.
I am here to provide an alternative choice to Labour complacency – a choice which believes in empowering local residents and being ambitious about the future of Leeds. As a local resident for several years and a volunteer with the Kirkstall Festival, I have seen how the council has failed local people, businesses and community groups.
I and my fellow Liberal Democrats have a practical and fully costed plan for Leeds. We will eradicate homelessness by expanding the supply of social housing. We will bring in kerbside glass recycling to make it easier for everyone to do their bit for the environment. And we will tackle the scandal of police failing to investigate thefts and burglaries by demanding more funding and manpower from West Yorkshire Police.
I am frustrated by the fact that Leeds is one of the largest cities in Europe which doesn't have a mass-transit system. We should be following the example of Sheffield, which has reintroduced trams to much success. Instead, the lack of investment in public transport in our area has seen bus and train services being run into the ground. Labour's West Yorkshire Mayor has so far failed to address this, and it is clear that we urgently need more ambition.
I am also deeply concerned about the challenges facing our local businesses, particularly our pubs and social clubs, which have been closing at an alarming rate due to the Tory cost of living crisis. These vital community institutions need support and tax relief to get back on their feet.
On 4 May, vote for a candidate who will listen to local concerns, support local businesses, and demand better for our area, and vote Liberal Democrat.
CAPITANO, Reiss – Conservative Party
Address in Leeds.
Hi, my name is Reiss Capitano and I am standing as your local Conservative candidate this year for the Leeds city council elections.
I am honoured to be standing in the election this year for the area of Kirkstall. I have always had a great passion for helping others within the community and wanting to make changes that will benefit people.
For too long Kirkstall and its residents have had to suffer with not receiving the proper care and resources that they deserve. We have seen this with the increase in antisocial behavior, litter and graffiti that for too long now have been becoming an everyday reminder of why Kirkstall needs a new fresh mind to implement and care about the changes that need to be made.
Should I been given the honor to represent you as your local councilor I would ensure that you always have the opportunity to allow your voice to be heard I would do this by holding regular council surgeries where residents can voice the issues they have within the community and where I can be held accountable for helping to implement the things that our community needs and requires.
My top priorities should I be elected:
Safer streets, tackling down on anti-social behaviour and ensuring that we have more of a police presence within our community.
Cleaner areas for people to enjoy, making sure that our parks and green spaces are maintained and no longer allowed to be vandalized freely.
More visible representation giving residents the voice they deserve for changes within our city.
On the 4th of May you will have the choice to place your vote for the candidate you believe will make the changes that you want and I hope you will place your trust and your vote in myself to have the chance to make a difference for not only our great community of Kirkstall but for also the city of Leeds. Thank you.
LONG, Stuart
4 Stanmore Grove, Leeds, LS4 2RJ.
I've lived in Kirkstall for over 40 years, attending the old Beecroft Primary and Kirkstall Middle Schools in the ward. I know the great beauty that Kirkstall has and the amazing places like the Abbey that we have on our doorstep with its greenspaces and am proud to call Kirkstall home.
As with any area, however, there are issues.
Following the passing of my mother four years ago – Linda Longbottom, who was a childminder in Kirkstall for 37 years – I took a bigger look across Kirkstall as to why we have an elevated level of lung cancer deaths compared to other wards. This led me to discover Radon Gas, which is a natural gas dispersed out of the rock in the ground and into homes above.
Further to three years of conversations with Leeds City Council and it being discovered via a British Geological survey conducted on behalf of the UK Health Security Agency that 52,000 homes across the city are effected by Radon Gas.
I'm campaigning to get the council to take this issue more seriously as a health authority and to better protect both its social rented tenants and its home owners across the city.
I have also led a bus campaign for better services across Leeds since the Fairer Fares campaign that led a petition to Parliament in 2011.
I would also if elected seek to get the council to restore the water levels to the Goit in Kirkstall to which the wildlife is being so tragically damaged by Flood Alleviation works affecting the natural habitats that it provides on great walks throughout the ward.
This election day, make your voice heard and your votes count. I have a proven track record of helping local families with local issues and am passionate for a better Kirkstall for all.
RONTREE, Andy – Labour Party
17 Lumley Avenue, Burley, Leeds, LS4 2LR.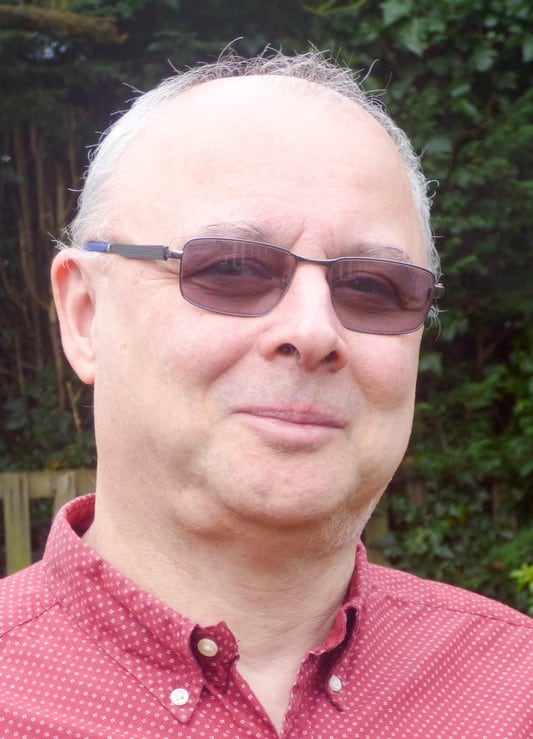 During the years I've lived in Kirkstall Ward, in Burley, I've worked in the IT department of a large Leeds-based firm, helped run a local Credit Union and assisted many local conservation projects.
When Covid-19 hit, I joined the team at Kirkstall Valley Development Trust, which set up a food pantry serving the Kirkstall and Horsforth areas. I work part-time with a local community-based farming project, and help organise the annual Kirkstall Festival at the Abbey.
From my experience in our community, I understand how years of 'austerity,' a pandemic and a cost-of-living crisis have put severe pressure on many people. But I also know how Labour-run Leeds protects those who most need our support. Our Healthy Holidays programme provides nutritious food and physical activities for children outside school term time.
Our Warm Spaces Network has helped people keep warm through the winter. And we're building new Council housing to increase the number of affordable homes for rent in the city. Good reasons for keeping a Labour Council in Leeds, and for voting Labour this year.
Labour in Leeds is committed to becoming carbon-neutral by 2030. If elected on 4 May, I will back development of new sources of energy, green jobs and low-carbon modes of transport. But we must also care for our local environment – the state of our neighbourhoods and streets. Issues like refuse collection, well looked after parks and prompt action on fly-tipping and graffiti-tagging matter to Kirkstall people. I will press for the highest possible standards to be maintained in all these services.
If elected, I'll work alongside serving Councillors Fiona Venner and Hannah Bithell to ensure that people in Kirkstall continue to have three strong Labour voices speaking for them on the Council. Please support me by voting Labour in the coming election.
SMITH, Victoria – Green Party
208 Queenswood Drive, Kirkstall, Leeds, LS6 3ND
Hello Kirkstall and Burley residents.
I'm privileged to be your Green Party candidate for Kirkstall ward on Thursday 4 May. I love Kirkstall and have lived here for 18 years. Last year, it was special that I could walk from our home to the beautiful Kirkstall Abbey to get married.
If elected, I will work to improve our area by focusing on the environment and the needs of local people.
Drivers idling outside many of our schools remains a problem in our ward and across Leeds. I will work to address this by working with councillors of all political parties, schools and parents.
Similarly, noise and air pollution from Leeds-Bradford airport significantly affects people who live in our ward. The proposed near doubling of flights, particularly at night, has the potential to worsen matters.
Automation of check-in, parking and passport checks means the jobs promise is not true. It also means increased air pollution and road traffic congestion. I oppose expansion.
For our energy needs, I will start by backing solar panel installation on all new build homes and push for retro-fitting too. This will also help with the cost of living and produce new jobs.
Our green spaces are vital to the physical and mental wellbeing of us all. I will continue my work with local groups, including the Canals and Rivers Trust, to install more benches along our much-loved canal towpath. We need more bins too, to reduce littering.
We are lucky to have amazing NHS staff. Many live in our ward and I would publicly like to say thank you. They deserve proper working conditions and pay. I support the current NHS strikes.