Voters in Farnley & Wortley Ward will go to the polls on Thursday May 5, 2022 for the Leeds City Council elections. Voters will be electing one councillor.
Your West Leeds Dispatch has written to each candidate asking them for a statement of up to 300 words and a head and shoulders photograph to help you decide who to vote for. Here are their responses…
ALLISON, Peter Edward – Conservative Party
462 Tong Road, Farnley, Leeds, LS12 5AU.
My name is Peter Allison, and I am the Farnley & Wortley ward Conservative candidate.
Having worked within my community for some time, and with an increased commitment over the past several months, becoming a councillor would be a huge privilege and allow me to be able to not only continue the work I already do but also expand upon it.
My commitments over some time have included establishing the Farnley & Wortley litter pickers, developing Farnley Community Centre and working with the youth service and working to help the community at a grassroots level to get things done.
Born and raised locally and now residing in the family home in Farnley, I am aware of some of the local issues that blight our community.
I have a massive passion for where I live and will be doing all I can to see it become a thriving community that provides and supports everyone equally.
Throughout my career as a company director of an electrical contracting company for 16 years and also as a personal trainer and coach, I have had to overcome challenges time again, and it shall be that same level of determination, mindset and tenacity that I will bring forward for the constituents of Farnley and Wortley.
I have worked tirelessly to build strong community engagement through social events and support networks. I have established strong connections with other agencies & services, and this will only ever be enhanced further.
The need to deal with littering, potholes, collapsed kerbs, blocked gullies etc, is essential, but issues like this should not take precedence over the priorities that matter.
What should be at the forefront is how we better build communities and support families, including more substantial support for the young and old alike.
BLACKBURN, Ann – Green Party
9 Cobden Grove, Farnley, Leeds, LS12 5PA.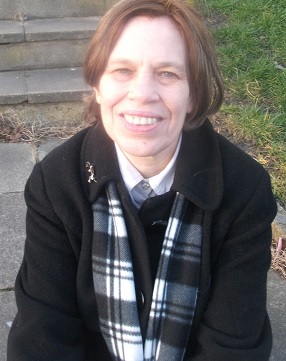 My name is Ann Blackburn and I am standing as the Green Party Candidates for Farnley & Wortley Ward.
I am married and have a grown up son and step-daughter. I have lived in the ward for 39 years and have represented the area as a Green Party councillor since 2002 and taken up many matters since then, resulting in improvements in the ward.
I have been instrumental in getting a mobile hub for our ward, free football sessions for local youngsters on Farnley and Wortley Recreation Grounds and have recently arranged for the youth mobile bus to do sessions on the Heights and Gamble Hill Estates. I am now trying to get the dance sessions for youngsters which I initiated at St John's (Wortley) and Old Farnley Community Centre extended to elsewhere in the ward.
I also organise the free hourly New Year's bus service, which is run by the local Green Party.
I am concerned about the state of Farnley Reservoir and am pushing Yorkshire Water to have it cleaned out. I support refurbishment of the playground at Western Flatts Park, and my two ward colleagues and myself have identified monies to do this.
I have a proven track record of working hard in the ward. If elected, I will continue to work on the various matters I am currently involved with, including planning issues, flooding and problems caused by parking, including Leeds United match day parking.
I will also continue to door knock throughout the year talking to people in the ward, as well as doing councillors' surgeries, and will also continue to report back how my community monies are spent through the Farnley & Wortley Green View newsletter.
I ask you to elect me to continue to represent you on 5 May 2022.
SEWARDS, Mark James – Labour Party
43 Tavistock Mews, Wortley, Leeds, LS12 4DQ.
I'm proud to be standing as the Labour candidate for my home. I live here and I'm raising my family here.
I take pride in our community and I've spent years working together with residents to make a positive difference across Farnley and Wortley. I've organised litter picks, charity gift collections and food bank drives.
I regularly support residents with work on the local issues they raise with me. I've successfully lobbied Leeds City Council to scrap the bulky waste collection charge, which will help us in the fight against litter. I've done as much as I can as a resident and now, with your support, I'll go further.
I'll be an active, dedicated councillor who will not stop working for the whole ward. I'll take strong action on fly-tipping, anti-social behaviour, crime and speeding.
I'm passionate about improving our local parks, so I'm fighting to secure funds to make Western Flatts Cliff Park one of the best in Leeds. I will use the influence you grant me to ensure that the ruling Labour Group on Leeds City Council prioritise and spend money on the things that affect us here in Farnley and Wortley.
This election is also an opportunity to send the Conservatives a message that we want solutions to their cost-of-living crisis.
Families are being hit incredibly hard by rising energy bills, food prices and the increase in national insurance. These elections present a clear opportunity to demand more from this government and, as your councillor, I'll do everything I can to ease the burden on local taxpayers.
If you want to see real change in Farnley and Wortley, please vote Labour on Thursday 5 May or when your postal vote arrives.
If you need help with anything, please send a message to my page: https://www.facebook.com/FWLabour.