Voters in Kirkstall Ward will go to the polls on Thursday May 5, 2022 for the Leeds City Council elections. Voters will be electing one councillor.
Your West Leeds Dispatch has written to each candidate asking them for a statement of up to 300 words and a head and shoulders photograph to help you decide who to vote for. Here are their responses…
BELCHER, Adam James – Liberal Democrats
2 Railway Cottages, Kirkstall Lane, Leeds, LS5 3LB.
My candidacy is about making sure that Leeds Council doesn't take voters for granted.
The idea of wards like Kirkstall being "safe" for the Labour Party administration is something that breeds complacency. I am here not to oppose for the sake of opposing, but to be constructive. I will work with anybody who wants to help make our area a better place to live.
My central pledge is that if I am elected I will vote against any further increase in council tax. Whilst sometimes council tax does have to go up to account for rising expenses, right now is not the time. Leeds residents are already struggling with higher food costs, energy bills and National Insurance. The last thing we need is more council tax.
I have proposed that the council introduce its own free lateral flow tests (LFTs). We should follow the example set by the Lib Dem-run Portsmouth Council, which started providing free tests after the Government stopped providing them.
This could save vulnerable people from having to pay hundreds of pounds a month for tests. I have also proposed that the council should bring back kerbside glass recycling collection, which would help to tackle flytipping.
I am proud that over the past couple of years the Liberal Democrats have rebuilt themselves as a listening party. I hope to embody that, and I'm really looking forward to hearing from voters what they want to see from their council.
BITHELL, Hannah Louise – Labour
Address in Leeds.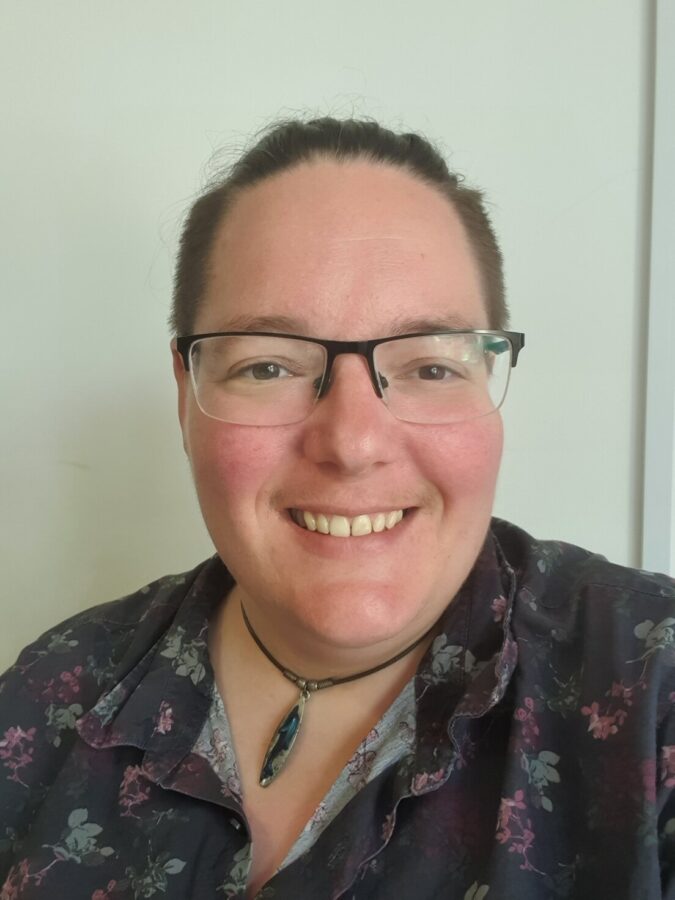 I am delighted to have been re-selected to stand in Kirkstall as Labour candidate in May this year. I have spent the past four years working hard to make sure that I am accessible and serve our community with integrity.
I am proud of the things we have achieved and continue to achieve. A large portion of my time has been blighted by the COVID-19 crisis. Kirkstall ward really came into its own with the community spirit that we showed and I was proud to be awarded a national 'Covid Hero' award for my part.
I have also been a passionate advocate for young people in the ward establishing several new youth groups doing things like gaming and climbing. I have also helped people all over the ward with all manner of issues – from housing, to roads, to crime – and will continue to do so.
On the council, I'm responsible for challenging obesity across the city and championing the rights of LGBT+ people in the city, and I hope to continue this work if re-elected. I will also continue to fight for improved green spaces and ensure we are taking climate action on every level.
Previously I've been a teacher alongside a councillor, but since August I have been on adoption leave with my two daughters. It's been incredibly hard, but a wonderful thing to go through.
I pledge to you I will continue to:
put our young people first.
fight the causes and effects of Climate Change in our city.
ensure that we can grow old well in Kirkstall.
use my voice to further the rights of minority groups.
be accessible to all at surgeries and via email and Facebook.
fight alongside you for the things you want for our area.
CAPITANO, Reiss Lewis – Conservative
Address in Leeds.
Hi, my name is Reiss Capitano and I am standing as your local Conservative candidate this year for the Leeds city council elections.
I am honoured to be standing in the election this year for the area of Kirkstall. I have always had a great passion for helping others within the community and wanting to make changes that will benefit people. 
For too long Kirkstall and its residents have had to suffer with not receiving the proper care and resources that they deserve. We have seen this with the increase in anti-social behaviour, litter and graffiti that for too long now have been becoming an everyday reminder of why Kirkstall needs a new fresh mind to implement and care about the changes that need to be made.
Should I been given the honour to represent you as your local councillor I would ensure that you always have the opportunity to allow your voice to be heard I would do this by holding regular council surgeries where residents can voice the issues they have within the community and where I can be held accountable for helping to implement the things that our community needs and requires.
My top priorities should I be elected:
Safer street tackling down on anti-social behaviour and ensuring that we have more of a police presence within our community.
Cleaner areas for people to enjoy, making sure that our parks and green spaces are maintained and no longer allowed to be vandalised freely.
More visible representation giving residents the voice they deserve for changes within our city.
On 5 May you will have the choice to place your vote for the candidate you believe will make the changes that you want and I hope you will place your trust and your vote in myself to have the chance to make a difference for not only our great community of Kirkstall but for also the city of Leeds. Thank you.
SMITH, Victoria Helen – Green Party
208 Queenswood Drive, Leeds, LS6 3ND.
I have lived in Kirkstall for 20 years and would be privileged to represent you as a councillor.
Tackling increased air pollution, particularly at school gates with drivers sitting in cars with engines running (idling) is very important to me.
I care about the increased air and noise pollution plus road congestion that would have happened if the Australian owners of Leeds Bradford Airport had succeeded in their expansion plans.
So thank you to everyone who opposed their planning application. The Labour council supports unlimited flights throughout the night over our ward.
So now is the time to vote Green so we can continue to oppose any expansion that would affect the people who live in Kirkstall and Burley. I have been campaigning for three years to save Kirkstall from an LBA development that would NOT provide the jobs promised but would damage our lovely environment.
Another campaign that Victoria has been involved in is closing the rat run through Kirkstall Abbey grounds next to the children's playground. Through collaboration with local people, this is an important safety issue we can win.
My elderly neighbour relies on one bus per week to do her shopping to get to Morrisons. She would like more services so she can get to Headingley and Kirkstall Retail Park. If elected, I would like to work with OWLS (Older Wiser Local Seniors) to increase their network for older people across Kirkstall and Burley.
I regularly walk and cycle along the canal and unfortunately, fly tipping seems to be getting worse on the towpath.
It is currently down to the very stretched Canals and Rivers Trust charity to clear the rubbish. I will continue to work with CNT and our council on how to address the issue and improve prevention and the procedure of clearance.