Leeds City Council could be weeks away from having to draw up an 'emergency budget' due to the financial reverberations of Covid-19, writes Richard Beecham.
The authority is still in the dark over how much more money it can expect from government to plug a remaining £150m-plus gap in its finances caused by extra costs and loss of income caused by the pandemic and subsequent lockdown.
The leader of Leeds City Council claimed the government is expected to put together its own mini-budget early in July, which the authority has been 'led to believe' could include extra cash for councils.
But the council still has no idea how much the government is likely to add to the £43.7m it has already given Leeds, with the extra cost of Covid to the city's coffers for 2020 alone expected to hit £200m.
This is despite the council announcing a week ago that it would need to devise an emergency budget, which could see huge cuts to many non-statutory services the authority provides.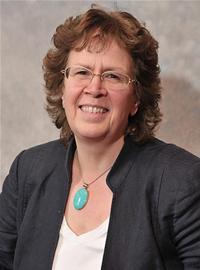 Coun Judith Blake (Lab) said:
"It is something the whole of the Local Government Association has been lobbying for, and we understand the government is planning a mini-budget in the first week of July.

"We are very hopeful that from the different returns that have come in from other local authorities from across that country, that they will listen to what we have been saying.

"We, along with other councillors from different parties have been led to believe that there will be some extra money in that, but the question remains the amount.

"We have been at pains to get across just how big the gap is.

"When we have a situation where 80 percent of local authorities across the country – run by different parties – are saying the same, it shows how profound and serious the problem is.

"If the government is saying that the reward for those working on the front-line is that those services can no longer continue and their jobs would be at risk, that would be a terrible situation and we must not allow that to happen."
Rules around council spending mean it is illegal for local authorities to run at a loss, and therefore have to balance their budgets within the financial year.
Leeds says it would therefore have to put together an in-year budget, announcing further cuts to services, unless the government plugged the remaining £150m gap, or the rules around in-year finances were relaxed.
Leeds City Council chief executive Tom Riordan said:
"I am feeding in on the same issues. What we are asking government for is the same treatment as other parts of the public sector, and the way the government is running its own finances to borrow over a long period at low interest rates.

"The extra costs needed this year and having a longer term approach to our budget instead of the annualised approach that we have at the moment."
At a press conference last week, council officers warned no extra government financial help could mean a loss of more than 400 full-time equivalent jobs. It added the emergency budget would have to be produced in "late August/September time".
The council's chief executive Tom Riordan also hinted last week that culture and events may have to take a hit, as this was one of the few non-compulsory areas of council spending left to be cut.
The council's deputy leader Coun James Lewis confirmed today there would already be a stop in non-essential recruitment and procurement, as well as service reviews to look at where spending can be cut.
He added: "I personally think the difference between statutory and non-statutory is a bit of a red herring.
"There are things we could do in terms of reducing the scale of services without switching them off completely. For example we don't have government guidance on our sport centres, so they may operate differently for a while.
"It could be around both how we provide services as well as which services we do or don't provide. The process is going through service reviews."
Council's £150m Covid rescue cash pleas 'unrealistic' says senior Tory councillor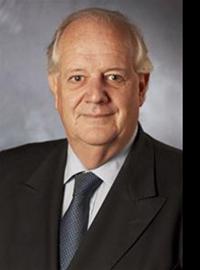 A senior Leeds politician has claimed council pleas for the government to plug its £150m Covid-19 budget gap are 'unrealistic'.
Calverley and Farsley Coun Andrew Carter, leader of Leeds City Council's opposition Conservative group, made the comments in a meeting of senior decision-makers today, adding the council did itself no favours with its own financial management.
It follows claims from Leeds City Council it needed an extra £150m from government in order to cover its extra costs and losses caused by Covid-19, or would have to make further cuts in an "emergency budget" in the autumn.
Speaking to a meeting of the council's decision-making executive board, Coun Carter said:
"We need a longer period of time to look at the effects Covid has had. To suddenly have to make reductions in spending in the short term does not necessarily deliver the right results.

"On the capital situation, I would like some reassurance that we have put a complete stop on any capital spending not financed by a revenue stream or from other grants."
He added that the council's use of minimum revenue provision, in which a local authority manages some of its debts by setting aside the minimum amount of taxpayer cash to repay them, had not received the 'close monitoring' it needed.
Coun Carter said:
"We are now asking the government to bail us out in full, which is unrealistic. We need to address the home-grown problems ourselves."
Rules around council spending mean it is illegal for local authorities to run at a loss, and therefore have to balance their budgets within the financial year.
The council's chief executive Tom Riordan said:
"This is an unprecedented situation – the approach to the way Leeds runs its budget stretches back a number of years.

"We are in this unique position where we have a perfect storm of different challenges.

"The government support so far has been welcomed, but clearly we have a much bigger mountain to climb than that. From my conversations with people in Whitehall, it is an issue for the sector as a whole.

"I am hopeful we will get to a point early in the summer where we can stabilise our finances."
Last month, the Local Government Association (LGA), which represents councils around the UK, claimed local authorities would need around £6bn in total to help cover the cost of Covid-19.
But leader of the council's Liberal Democrats group Coun Stewart Golton called on the LGA to give the government a deadline, adding the continuing uncertainty around how much more government cash councils can expect is making it impossible for them to plan.
He said:
"It's crucial that we are singing from the same hymn sheet and putting the pressure on government.

"I would like to see leadership from the LGA to set a date on the demands that have been made. We can't just hang on and hang on and wait for the government to eventually decide something in a budget at some point.

"There needs to be clarity and leadership from the secretary of state for local government.

"We need to look at how this council can deliver an economic renaissance."
Coun James Lewis: "I do believe in terms of the council's financial position, we have a strong record of setting a budget and sticking to it that other councils don't have."
It was announced today that councils were expecting a so-called "mini-budget" in early July, which could provide further financial help to local authorities.
Council leader Judith Blake (Lab) told the meeting:
"The next few weeks are critical – we look forward to getting an announcement from government."