Members of the public are being asked to support and respect workers currently carrying out essential works during the coronavirus lockdown.
The plea – by council leader Judith Blake – comes after reports earlier this week of workers being verbally abused as they carried out tasks needed to support vital services across Leeds.
Essential work is being carried out by the council to help ensure that residents remain safe. Examples of the vital tasks being performed by these essential workers include:
Caring for older people in their homes
Emergency house repairs
Essential road repairs to ensure supplies can get through
Delivering the meals on wheels service
Continuing the collection of black and green bins
The council says workers are taking all necessary precautions in line with current Government advice, including around social distancing.
Earlier this week, the Government introduced restrictions on movement, with key workers still being able to travel and work as needed.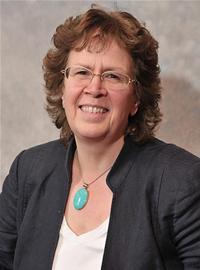 Leader of Leeds City Council, Councillor Judith Blake, said:
"We are doing everything we can to keep the public and our staff safe and well during these unprecedented times. I want to extend a huge thank you to all those currently performing essential work in communities across the city to ensure our vital services can keep running.

"At this time, we want to urge the public to support and respect these workers as their tireless work is key to keeping our city running."
Cllr Blake said some employees would also be carrying out works which may not be considered urgent but cannot be carried out from home. In these instances, assessments have been conducted to make sure these activities can be carried out safely in line with the social distancing guidance.
For up-to-date information on council support and services in Leeds, click here.