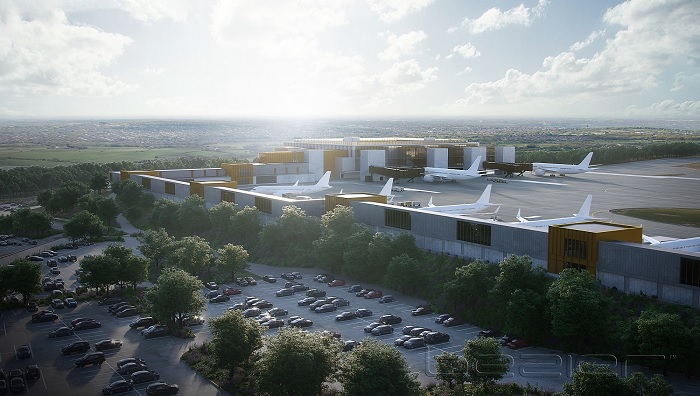 Young climate change activists have sent an open letter pleading with Leeds City Council not to approve £150m plans to revamp Leeds Bradford Airport, writes Richard Beecham.
In an open letter sent to senior council decision-makers, Leeds YouthStrike4Climate has claimed the plans, which could see the number of flights at the facility increase, could disproportionately affect both disadvantaged areas and schoolchildren.
The airport responded by claiming its plans would actually benefit the poorest areas of Leeds, as the replacement terminal would bring an economic boost to the city.
Plans submitted earlier this year by Leeds Bradford Airport (LBA) claimed a 'state of the art' terminal would include three main floors with improved vehicle access. It would also be closer to a proposed parkway rail station, announced by Leeds City Council last year.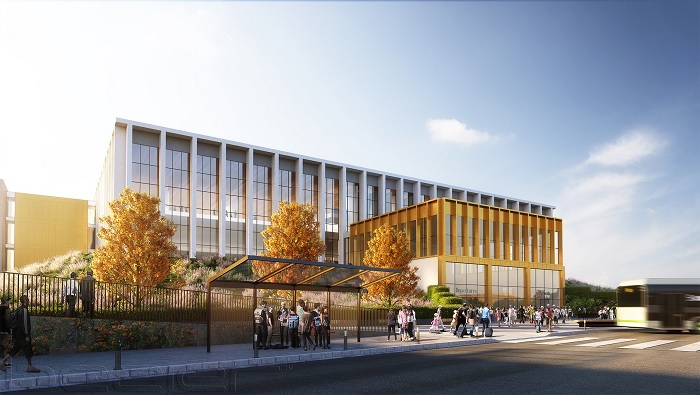 But campaigners and LBA at odds over the environmental impact of the plans, as the campaigners claim extra flights would undoubtedly have a huge impact on Co2 levels, while the airport claims the proposed facility would be more environmentally friendly than its current one.
The open letter warns airport expansion would make it impossible for Leeds City Council to keep its promise to make the city carbon neutral by 2030.
A statement from the climate strikers said:
"There are 36 schools under the flight-path and more noise from increased flights would risk further disrupting pupils' education following the Covid-19 crisis."
Campaigner Annwen Thurlow added:
"Our house is already on fire – we cannot let this expansion add more fuel. The council has a responsibility to protect our health and wellbeing."
Leeds YS4C activist Robbie Strathdee said:
"The flight-path cuts right across the city, so expansion would do damage to some of Leeds' most disadvantaged communities.
"The climate crisis is intrinsically an issue of racial and social justice, with disadvantaged communities already suffering its impacts most severely in Leeds and beyond. We mustn't heap injustice upon injustice through expansion.
"A green recovery for Leeds could look like whatever we want and need as a city – but it cannot look like an expanded airport."
'Economic boost to our region'
A response to the statement on behalf of LBA stated while it understood the concerns expressed by Leeds YouthStrike4Climate, the development would create an 'economic boost to our region', as well as hundreds of construction jobs, from right across Leeds, Bradford and Yorkshire.
It added any approval of the LBA application would not impact upon Leeds City Council's ability to meet its climate emergency commitments, adding the aviation industry has made its own commitment to become net zero by 2050.
A spokesperson for Leeds Bradford Airport said:
"We value feedback from our communities on our proposals for a replacement terminal.
"While we can appreciate that people will be concerned about noise and emissions, we have made very clear provisions in our proposals around how we will mitigate risk and we encourage individuals to review the reports from leading experts on the portal.
"We also continue to work with the wider aviation industry on our own sustainable targets, which are regulated at an international level and are not part of Leeds City Council's climate emergency commitments."
The airport also claimed it had reduced its emissions by 45 percent in the last five years, and expected to see an increase in aircraft arrivals and departures from 30,000 to 46,000 per annum as part of the proposal.
LBA previously stated it hoped for work to start on construction of the site by the end of this year, and for the new terminal to be up and running by 2023.
The application adds the current terminal is 'dated' and 'inefficient' and that the airport could lose passengers to nearby Manchester Airport unless the improvements are approved.
A decision on whether to grant permission for the new building is expected to be made later this year.