Words: Emily Carlill
Throughout the past year, with the help of staff, volunteers, members of the community, local businesses and partners we were able to support the community and beyond during the COVID pandemic, acting as a food hub, packing and delivering food and essential items to vulnerable individuals and families.
As we started to recover from COVID, it was important that we were still able to support people with food provision but in a more sustainable and long-term way, giving people choice and an opportunity to socialise, supporting those who feel isolated or signposting for those who need support in other ways.
We have recently opened a Community Food Pantry in partnership with Horsforth Community Aid Project.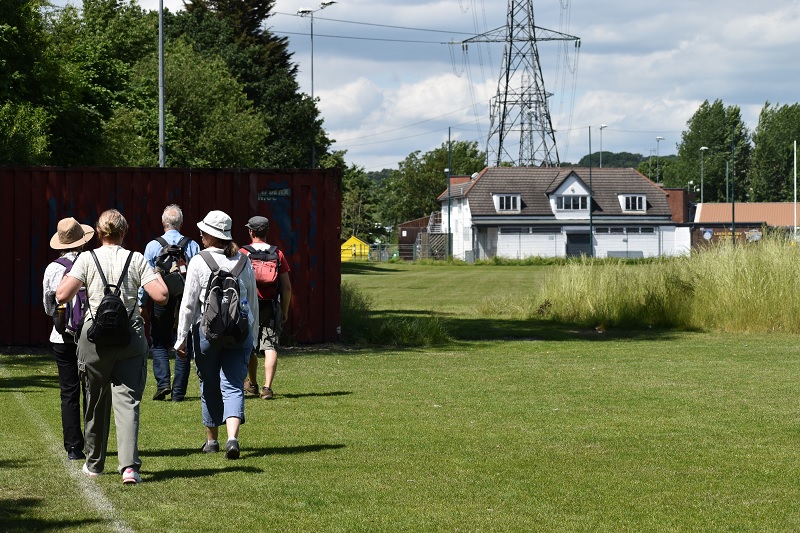 Thanks to the hard work of staff and volunteers on the farm, preparing the land and planting, this year we launched the Harvest Share Membership scheme which is seeing new members sign up every week and visiting the farm to collect their veg boxes or their 'share of the harvest'.
Some fantastic working relationships have also be formed with local business and charities; donating and selling surplus food, or acting as a second collection point for the veg boxes.
Flood defence and construction work is on-going on the farm site. Again, thanks to our volunteers, a new base has been laid ready for a compound to be built which will be used as an office, tool storage and to insulate harvested veg. A new shelter has also been erected giving more protection from the elements for when we run events or children's groups.
We had a fantastic, and busy, summer on the farm welcoming over 60 families a day to the summer's Healthy Holidays who had an incredible time. Children and their carers enjoyed the freedom of the outdoors the farm allows, got involved in a range of unique activities – from harvesting, to wool dying, spinning and weaving, playing in the giant sandpit to theatre – and enjoyed coming together to socialise; something the past year has prevented.
Our newest group for pre-schoolers 'Kirkstall Valley Explorer Tots' has also been a hit; as a result of it's popularity and positive feedback, we've increased this session to twice a week throughout the term.
Gentle campaigning and activism has taken place this year through the creation of a weekly walking group, helping to raise awareness of and to save Kirkstall's 'at risk' footpaths and a monthly Craftivism group. In addition, these groups offer members of the community an opportunity to socialise, take part in activities that are great for mental well-being, and feel like the are making a positive impact on their local area.
There have also been many changes in infrastructure and development of the organisation – we have welcomed new staff to the team, a new Chair of the Board, and a new premises for our community hub.
Chair Lucinda Yeadon said:
"It's fantastic to be part of such a welcoming and supportive organisation. It's an exciting time to be joining as the Chair of the Board as we transition away from responding to the COVID crisis to opening up again for the Kirkstall community.

"I am confident, through what I have seen already being achieved this past year, that in the year ahead and beyond, we will see more community cohesion, involvement and inclusion as a result of the work of KVDT.

"Thank you to all those who have been a part of KVDT, we couldn't operate without their time, skills, dedication and strength. Thank you for helping to make a difference to the Kirkstall and wider community."
 Adele Rae, KVDT community director, said:
"It's been a challenging but, in terms of achievement, an amazing year for KVDT.

"Thanks to the help of our wonderful volunteers, we've been able to meet changes head-on, adapt the way we work accordingly and have continued to support our community throughout the pandemic.

"As we have started recovering from the COVID crisis, through what we have been able to offer, we've seen individuals and families come together, get involved, thrive and experience joyous moments again. We look forward to what the next year holds."