By Michael Crossland
£200m plans for a residential development on the former Yorkshire Chemicals site on Kirkstall Road will be considered by councillors next week.
The plans include a mix of town houses, student accommodation and apartment blocks, along with garden spaces, and a new footbridge over the River Aire for cyclists and pedestrians.  
The project is set to be built on the south side of Kirkstall Road, a plot which has been vacant for several years.  
The proposal, put forward by Clarion Housing Group, would create 1,437 new residential units, consisting of 11 apartment blocks ranging from eight to 17 storeys high, along with 14 townhouses with gardens.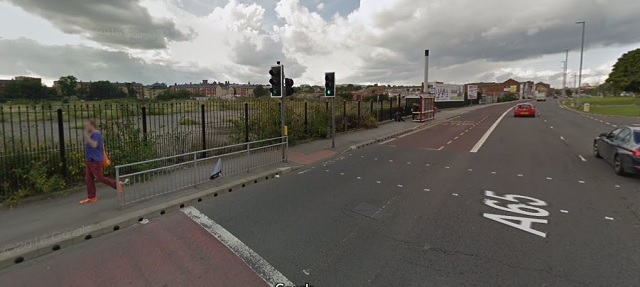 These will includes a mixture of built for sale and rented properties, roughly 35% of which will be sold or rented as 'affordable housing'.  
Ground floor space will create commercial, leisure and community uses.  
The application also includes proposed green spaces, with communal gardens and a new riverside walkway. Areas have also been reserved for both cycle and car parking.  
A children's play area is also included in the plans, intended for the south side of the development next to the river Aire. 
The new pedestrian and cycle bridge will link the site to the newly completed Holts Crest Way residential scheme, replacing the existing pipe bridge. Cycle routes on the bridge will link with the city's existing cycle network.
The student housing section of the development, located in the north-eastern corner of the site, will consist of one 15 story block containing a total of 362 student rooms.  
Members of city plans panel gave initial feedback on an earlier proposal during September's pre-application stage, and will meet again at Leeds Civic Hall on Thursday, 19 May to decide the plans, which have been recommended for approval by the chief planning officer.